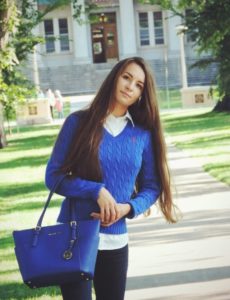 Introducing NINJA CPA Blogger Aida!
Hello!
I started studying for the CPA during the summer of 2015 and sat for FAR, but then decided to go with ACCA since it's more popular in Europe. Since I moved to the US this summer I started to study for the CPA exam again.
For the FAR section I used another course. Everything is individual, but I realized it doesn't really match my learning style. I took lectures, but then realized that I am more into reading study books and practicing multiple choice questions instead of listening to lectures.
Everyone is different!
I asked my manager at work if there is any place to practice as many MCQs as possible and he showed me [A71 product="all"]NINJA CPA materials.
So I am looking forward to start learning with NINJA!