---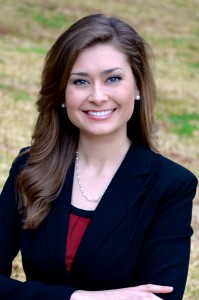 Angelle is a NINJA CPA blogger.
Hello, everyone! My name is Angelle and, like many of you, I have taken on the daunting task of passing the CPA Exam. Let me tell you: I did not know what I was getting myself into.
I am halfway through the journey with FAR and AUD passed (more on that later), but I can't help but feel like it's never going to be over!

Where's the light at the end of the tunnel? All I can see is the darkness of this never-ending study session looming ahead! (Okay, that was a little overdramatic.)
It has definitely been a rough ride, but the people on the Another71 Forum have been my inspiration and my motivation in desperate times.
No one understands the toll this process takes on your life better than fellow NINJAs!
Having a great support system is invaluable… this process can really tear you down. While on this journey, I have learned about a lot more than just accounting.
The stress of the exam has challenged my relationships, stretched my emotions to their limits, made me take a hard look at the path I am on in life, and tested my power of will, but most importantly, it has made me stronger.  I'm going to look back on this in times of adversity and say, "If I could do that, I can surely do anything."
I'm scheduled to take REG in just over 2 weeks, so the pressure is on! I've got a mountain of flash cards containing almost every piece of information from my textbook, which I plan on going through over and over until I have every single one memorized. I foresee some very long days of studying up ahead!
I can't wait to share more of my story with all of you, but until then, happy studying! We are ambitious, we are capable, and we will achieve this goal. It will all be worth it in the end!