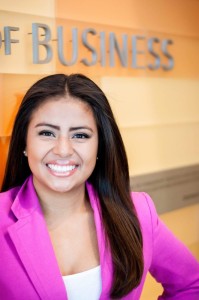 Jessica is a NINJA CPA blogger.
Hello, there NINJAs:
My name is Jessica, and like many of you, I am on this (painful) journey towards the CPA License. I work full time as second year staff at a public accounting firm that specializes in government and not-for-profits audits.
I am also a newlywed, got married back in January 2015, but we don't have any kids yet. My husband is in school full time pursing a Civil Engineering degree and works part time throughout the week.
Since my parents are divorced, during our "free time," we juggle visiting 3 different set of parents plus extended family. We also attend church every Sunday morning and are part of a small group that meets Sunday afternoons.
I have decided to begin this CPA journey by taking FAR first, but failed it the first time I took it, on August 31st, 2015. I will be retaking it on October 31st, 2015. Since the only available location was in Camarillo, CA, which is quite a distance from my house, I am making a trip with my husband.
We will be spending the night out there after the exam and hanging out that Sunday before resuming studying. The reason I chose FAR as my first section, is because I've read and heard this part is the hardest, and I want to climb the biggest mountain first and hopefully the rest is a tad "easier." I feel passing this part will be a great motivation to me and will encourage me to continue to study hard for the rest.
As many, I have set up a pretty little schedule for this journey, but with busy season at work (September through end of March), my schedule is most likely going to change. However, as of right now, FAR is first in October, REG is second in January, Audit is third in April, and BEC is last in May.
Only time will tell if this schedule actually works out, but it is my goal and hope to finish the CPA Exam by the time my husband graduates college in May 2016. I would love to have the time for us to hang out without the constant studying background.
I am always reading the NINJA blogs and find them not only fun but also helpful so I thought joining this community would be an exciting opportunity to share and to receive support. We are not alone in this!
Hope your studying is productive!