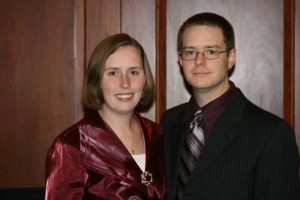 Jenny is a NINJA CPA blogger.
ONE WEEK! That is all I have left. I just want to run and hide.
I would love to say I am 100% ready. Sadly, that is not the case. The only thing I can blame it on is myself. I just feel like I need more time.
What is the plan this week? Work as many BEC MCQs as I can and rewrite the [A71 product="notes"]NINJA Notes.
The important thing is not to panic or stress too much. If I panic or stress too much then I find myself overwhelmed and on the track to give up. I just have to press on and go from there.
Spousal Insight
Last week I made reference to the Marathon that my wife has been running (In reality the marathon is studying for the CPA exam). This is the time she needs the most motivation.
Panic and stress can make the effort that you have been putting into this worthless. Being in the final stretch, and at this point the final ½ mile, you have to keep running.
I am reminded of the movie Finding Nemo and my favorite character Dory. When Marlin and she were swimming the ocean to find Nemo, they found themselves needing to swim down a black crevasse, and Marlin didn't want to swim down there for fear of the unknown.
Dory came along and we all know what she said, "Just keep swimming, just keep swimming, just keep swimming, swimming, swimming. What do we do? We swim, swim."
Even in this final week, and these final days, if those we love do NOT keep swimming, they will wind up putting themselves down.
As a supporter in this effort, the only thing we can do is support them and remind our spouses that they have begun this journey. We are here to see them finish.
So, inspired by Dory, I will leave this week with: "Just keep doing non-stop MCQs. Just keep doing non-stop MCQs. Just keep doing non-stop MCQs, MCQs, MCQs. What do we do? We do MCQs, MCQs."