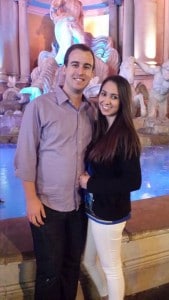 Joshua is a NINJA CPA blogger.
Another exam sat for, another re-shuffling of priorities. Such is the life of a CPA candidate.
I have completed round two with Audit, and am feeling slightly better about this attempt.
I feel like a lot of the concepts were more familiar, and hopefully there will be an increase in the score to go along with this renewed confidence.
Unfortunately, there's no rest coming for the holiday season; it's time to focus on BEC.
Being the foolish person I am, I decided to register for BEC when I got my initial NTS in July.
I was hoping to not have to worry about the expiration of the NTS. 5 months later, here I am worrying about my expiration of my NTS.
I have decided that if I don't pass Audit this time (ugh), I am going to step away from the exam and give my mind a break.
With my NTS for BEC expiring in January, the decision becomes even easier. I will focus on kicking the butts of REG and BEC before one more final, epic show down with Audit.
Secretly, I am very excited to start BEC because Economics was my second favorite subject in school. Hard to believe I wasn't more popular, I know.
I don't mind the idea of studying through the holidays, it will help keep my mind off the year end audits that are looming right around the corner for my clients.
It will also help to keep me motivated with everyone from my extended family asking "so how much more of the CPA do you have left?"
The motivation to finish these exams before wedding planning picks up next year is growing by the day.
I can't imagine anything bringing down the mood of my bachelor party and honeymoon more than the idea that I would need to study after returning. That thought alone is going to keep me up at night just long enough to work a few extra NINJA MCQ's.
If I don't get posted again before the New Year, the very happiest of holiday wishes from this NINJA to all of you! I hope everyone has a fantastic (and safe) December and New Year's Eve!
Hi-YA!