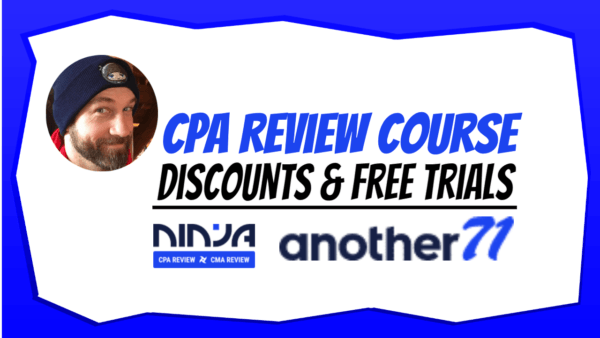 Best CPA Review Courses & 21 Things You MUST Know
---
Introduction
---
Choosing a CPA Review course is the 2nd-most important decision you'll make during your CPA Exam journey.
(The most important decision is to get your butt out of bed on a daily basis and study).
All of these courses are fine. I like some of them better than others (even when ignoring price considerations).
Disclosure: I own a CPA Review course (NINJA CPA) and this site has an affiliate (advertising) relationship with Becker, Roger, Wiley, Gleim, and Surgent.
This means that if you purchase a course through one of my links, I might make a referral commission (at no cost to you).
(Coincidentally, these 6 courses make up 95+% of the marketplace, and that's being conservative).
If you purchase NINJA, then I will definitely make some money, so please do that as well (I have ten kids – it all goes to a good cause 🙂
The fact that I own a course might flavor how I reference the other courses and my inherent bias shines through.
Just something to keep in mind
One last thing before we get started – it doesn't matter what I think.
This CPA Journey is about you.
Let's get started…
---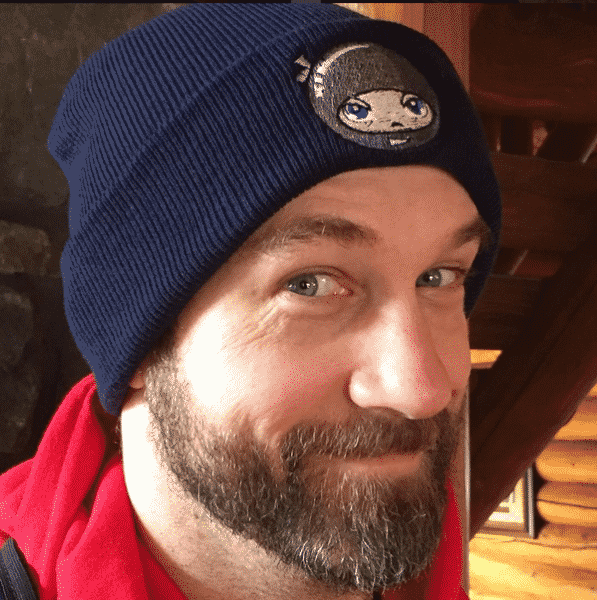 To Your Success,
Jeff Elliott, CPA (KS)
---
"Few people are more familiar with the stresses of exam prep than Jeff Elliott, licensed CPA and the face behind Another71.com." – Wiley
---
---
1. 'Best CPA Review Course' is a Myth
---
Let's be real from the start: There isn't a Best CPA Review Course.
It's a myth pushed by "ranking" websites looking to make commissions.
It's total nonsense.
There's only the best CPA prep course for you.
🚫 Ignore advertised pass rates.
🚫 Ignore fake review sites & affiliate farms proclaiming a "best course" or similar sponsored fakery.
🚫 Ignore anything that triggers your BS detector, future CPA ("why" would they inve$t the time and money into thi$ web$ite and making video$? :D)
It comes down to:
✅ Budget (What can you afford? Debt vs No Debt?)
✅ Learning Style (Powerpoint lectures? "Dry Erase Board" lectures? No lectures? Test Bank only?)
✅ 5 AM Test (Can you stomach studying with this course at 5 am, or will you most likely hit snooze for the next 2 hours until you really have to get up?)
---
2. Not All CPA Review Courses are AICPA-Licensed
---
Before purchasing any CPA Review course, ask them the following question:
"Is your company an AICPA licensee"?
If the answer is "no" – go elsewhere. Period.
But Jeff, I asked them and they said they had a really good reason…
Uh-huh. Find a different course.
When your "main" course doesn't use AICPA-Licensed materials, you're at a disadvantage because only AICPA-Licensed courses get critical content updates from the AICPA Examinations Team and can use past CPA Exam questions in their materials (or service).
How can they help you if they don't know what's going to be on the exam?
It's less important for supplements to use AICPA content, but it's still very helpful. Your main course must incorporate them into the materials.
Not knowing what's testable on the exam can be the difference between a 75 and a heart-breaking 74.
Becker, Roger, Wiley, Gleim, and Surgent are all AICPA-Licensed courses.
---
3. Know The CPA Prep Company Before You Buy
---
The number of CPA Review options out there (and options within those options) can be quite overwhelming.
It's important to have a basic understanding of each course, the packages offered, and what to look for based on the promos being offered.
Check out this CPA Review Course Comparison of 9 factors:
Videos
Book
Test Bank
Study Notes
Audio Lectures
Cram Course
Flashcards
Live Tutor
30-Day Returns
---
4. Advertised CPA Review Pass Rates are Mathmagic
---
A few things to know about CPA Exam pass rates:
The first time CPA Exam pass rate, according to the AICPA, is approx. 25-30%.
1 out of every 2 people (i.e. 50%) who walk into any given CPA Exam section, will fail it (also according to the AICPA).
Some CPA Review courses advertise 80-90% pass rates.
Ok, future auditor, what stands out to you? 😀
I don't know what mathmagic CPA Review courses use to arrive at their pass rate numbers, and I don't really care.
That's between them and the AICPA.
What I do know is that you shouldn't factor them into your buying decision at all.
---
5. All CPA Review Courses Have Discounts
---
In CPA Review land, the price is rarely the price. Like the Kansas weather, if you don't like the price, wait 5 minutes.
* Just kidding – NINJA is always $67 😀
---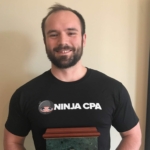 Brian Wright (Becker + NINJA)
Elijah Watt Sells Award Winner
"The questions and practice tests were extremely useful, they helped me find some weak spots I didn't even know I had and gave me the extra practice I needed to get my best score of any of the exams."
---
6. Every CPA Study Course has Unlimited Access
---
When comparing CPA Exam Review courses, it's important to keep it apples to apples. If your course is going to expire at some point, it's important to know that.
Thankfully, the courses now make it easy. They basically don't expire until you pass the CPA Exam (with the exception of the "lower-tiered" packages).
When a course advertises "unlimited access", that's like a hotel advertising that they have "Free Cable".
---
7. Every CPA Review Course Has a Free Trial
---
Would you buy a $2,000 car without taking it for a test drive? Of course not.
What if it smelled like grandma's dead cat?
(Which makes no sense, yet makes total sense).
Take your future CPA Review course for a test drive before you drop the equivalent of a nice cruise (do people still take cruises?) on a review course.
Of course, there's no need to do a free trial with NINJA since we have the best return policy in the industry:
30 Day No-Drama Money Back Satisfaction Guarantee.
No one can beat our refund policy – or even come close to matching it.
Check out the Free Trial of any course you're considering.
---
8. You Need the NINJA Study Framework
---
"Why We Chose It (Best Price): NINJA CPA Review works nicely as an inexpensive supplement to an online course. This is an efficient studying tool that can be used as your main course but serves best as an auxiliary study aid with an excellent online support community."
– Investopedia
50% of CPA Candidates who walk into any exam will walk out failing that exam? Why?
Wrong Study Materials
Wrong Study Method
All of the Above
Even if you never become a NINJA, you can at least use the NINJA Study Framework.
It's Free, but we could easily charge $70 for the 4-week & 7-week study planners, free notes & audio and everything else that you get.
Back when the complete NINJA package was $1,300 (before we went $67 monthly just to tick off the rest of the industry), the prorated cost of everything you got in the free downloads was $162.12 (the NINJA Book cost $97, you get 1/10 of a book … $9.70, etc).
Just be sure give us a shout-out on score release night and that will be payment enough. 😀
---
Get Your NINJA Study Framework
---
---
Check out these links for how to incorporate the NINJA Framework into your "main" review course.
and … NINJA Only 😀
---
9. Don't Buy a Used CPA Review Course
---
In this day and age, many things are digital, and reselling a course – especially a digital version of a course with logins and such violates the terms of use for a course. Not only is it unethical (to violate the terms of use) as an aspiring CPA (oh, the irony), but you also run a significant risk of buying someone else's course access, only to have it shut off by the course. If the "customer" lives in California and logged in 435 times from LA, and you live in New York and start logging in, good luck explaining that. Don't start cutting ethical corners to save a buck. Not a good start to your CPA career.
---
10. You Might get College Credit for your CPA Review Course
---
Some MAcc programs have the CPA Review course integrated into their program. If you're looking into a Masters of Accounting program, it might not hurt to email the CPA Review course you're looking at and ask them if they have any partnerships with colleges or universities where you can accomplish this very thing. Then, see if that school has an online program.
As an example, Wiley CPA has a relationship with the University of Northern Alabama (UNA).
---
11. Most Courses now feature Coupon Codes for the 'Best Deal' on their site
---
To counter the affiliate farms advertising that they have the "best CPA Review coupon codes [you don't BELIEVE how much money you'll save!!! MUST SEE!!! Click our Link!!!!], CPA Review courses are now putting the coupon code directly on their sites to avoid paying unwarranted affiliate commissions. Go directly to the course website for the best deal. That said, some courses like Gleim still use special links to apply the discount and don't necessarily have them front-facing on the site.
---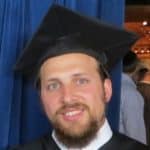 Shulem Rosenbaum (Wiley + NINJA)
Elijah Watt Sells Award Winner
"I used the NINJA Notes to summarize my notes and eliminate topics that aren't tested heavily. I owe it to the NINJA Community. You have been my rock, and I hope to contribute the way you contributed to my success."
---
12. Accounting Firm employees get discounted CPA Prep courses
---
The bigger firms have relationships with the various CPA Review courses. The courses set up bulk pricing with the firms (usually far below retail) and then new hires pick from the list of "approved" courses and the course gets paid whatever the contracted amount is. If the employee leaves within X amount of time, they have to pay the firm back for the course. If the firm employee needs a second course or an add-on like NINJA, it's on the employee's dime. If you work for a CPA firm – best sure to ask about special pricing from your HR department. Then, take the savings and become a NINJA. 😀
---
13. Some CPA Review Courses have Military Discounts
---
There are two types of Military Discounts for CPA Review: Direct Bill and your regular "discount" code used at checkout.
Direct Bill
The CPA Review course has a direct billing relationship with the U.S. Department of Veterans Affairs. Becker has this and is the only one that I'm aware of that has this sort of direct billing.
Military Discount
Other courses have a flat military discount, but with the competitive nature of the CPA Review course industry right now, and courses discounting the packages $1,000+ OFF, the military discount isn't likely going to be any better than the regular discount, and depending on the timing, it might be a lower discount.
---
14. Courses Have Former Student Discounts
---
CPA Review courses are always happy to get their former customers back vs them going to a competitor, which is why most courses have attractive former student discounts.
Becker, Roger, Wiley, Gleim, and Surgent all have these. Some courses even offer discounts to former students of other courses and are happy to convert them as well.
---
15. Live CPA Review Classes are no Longer Offered
---
No more Live CPA Review classes. Not among the "big box" review courses, anyway. NINJA Monthly is the only mainstream CPA Review course offering "live online" classes right now on a regular basis. We run 5 live sessions a week: FAR (Monday), AUD (Tuesday), REG (Wednesday), BEC (Thursday), and an open Q&A on Saturday morning.
---
16. Most CPA Review Courses offer Financing
---
Yes – most courses offer financing.
Double-check the fine print.
Some of those payment plans have crazy interest rates. You're better off using a credit card to buy your course, or going with something more affordable like NINJA, which at $67 monthly is conveniently priced like financing, but without the 3-year hangover after you pass, but are still paying it off.
---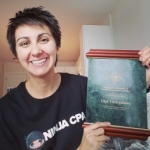 Olga Timirgalieva (Roger + NINJA)
Elijah Watt Sells Award Winner
"NINJA MCQ – A must! Solving through all of the MCQ, understanding solutions, and adding new information nuggets to your notes — absolutely critical. With the NINJA Notes, I printed out the notes and used them as a knowledge check closer to the exam. Information is high-level, so you can quickly run through and get a comfort level on what you should go back to review in detail. NINJA Audio is nice to use during the commute or if you are an auditory learner. The Audio MCQ is nice to keep you engaged."
---
17. You Need a Second CPA Test Bank
---
"We're happy to once again partner with Jeff Elliott and NINJA CPA Review to help you pass the CPA Exam even faster."
---
While all AICPA-Licensed CPA Review courses get their questions from the AICPA, the differences among CPA Exam Test Banks are notable.
Adding a second CPA Test Bank is a must. Here are three (quick) reasons why:
You will start memorizing your course questions. A false sense of accomplishment could lead to disaster on Exam Day.
If your Test Bank doesn't have a Trending Score as part of their algorithm, you're missing out on an invaluable study tool that lets you know if you're on track for exam day victory – or if you're walking into an embarrassing ambush.
Using two CPA test banks is an important hedge against missing out on important points or concepts that one course emphasizes while the other course lightly covers (if you've ever had a "WHAT!?!?!" moment on the CPA Exam, you know what I'm talking about).
NINJA MCQ is $67 (included with NINJA Monthly) and has 6,000+ MCQ and 250+ Simulations

Included with NINJA MCQ: Book, Tutoring, Notes, Audio, Flashcards, & Cram Course.
The Gleim CPA Mega Test Bank is $997 (if you click the link, an affiliate discount is often applied) and has 8,000+ MCQ and 560+ Simulations.

Included with Gleim Mega Test Bank: Book.
The Wiley CPA Test Bank is $600 and has 6,000+ MCQ and 200+ Simulations.

Included with Wiley CPA Test Bank: N/A.
---
18. Most Courses Have (Very) Strict Refund Policies
---
You can go to each course's website and dig into the legalese if you want, but here's the long and short of it:
Don't buy a course unless you test drive it first because most courses have very strict return and refund policies. Some even have a stiff penalty for returning the course.
NINJA is the only course on this page that allows you to fully use the course for 30 days and still get a refund.
---
19. (Most) CPA Exam Test Banks Have Adaptive Learning
---
A few years ago, Adaptive Learning in a CPA test bank was a major feature.
Today, most courses have some form of adaptive technology.
You can certainly still pass the CPA Exam without it (as people have done for decades), but you could make a case that you're at a disadvantage vs other CPA candidates who are using it.
It's like buying a new car without cruise control. It will still get you from point A to B, but it's annoying that it's not there (first-world problems, I get it).
Essentially, Adaptive Learning allows the test bank to 'feed' you more questions based on your weak areas. Your strong areas are still tested, but less frequently.
Different courses have different names for it – and each company uses its own adaptive algorithm, so they aren't the same.
Becker: Adapt2U
NINJA: RECON
Gleim: SmartAdapt
Surgent: A.S.A.P.
Roger: SmartPath
---
20. Your Learning Style Matters
---
According to the VARK model, there are four types of learning styles: Visual, Auditory, Kinesthetic, and Reading/Writing.
Most people are likely a combo of a few, and maybe all of these. I like Kinesthetic, but I also learn well via audio while I'm driving. I can knock out an audiobook on 1.4x speed with a quickness.
If you're a combo learner, then go with the course you like (Becker, Roger, Wiley, NINJA, Gleim, Surgent, whatever course you dig the most), as all of these courses have features that cater to all most of these learning styles (not all courses have audio lectures, for instance).
If you know you're specifically one of these, then consider checking these out first:
Visual Learners like to "see" the information in order to process it. If you are a visual learner, check out Roger CPA Review ("Roger has, like, mad dry erase board skills, yo." – Jesse Pinkman) and the NINJA Sparring videos (Explains concepts visually via NINJA MCQ software and Excel)
Auditory Learners process information through "hearing" it. The NINJA Audio, while not perfect (people say I smack my lips when I talk :D), is the best audio course in all of CPA Review land. Try other course audios if you want, but you'll come back to NINJA for the 90's rap references to keep you awake. ("NINJA Audio is church, yo." – Skinny Pete)
Reading/Writing Learners like to read and write stuff down. There are two courses that are tailored to this model: Gleim (Traditional Course … the one without videos) and NINJA (NINJA Book + rewriting NINJA Notes, as spelled out in the NINJA Framework (See #8 above if you don't have the NINJA Framework).
---
21. CPA Exam Tutoring is More Popular Than Ever
---
The 2020 shutdowns, while long and terrible, they also brought some innovation to the CPA Review space: Live Online CPA Tutoring.
NINJA CPA hosts 5 CPA Exam tutoring sessions per week (8pm Central Monday-Thursday and 8am Saturday).
Some courses allow you to submit a question and get a reply, but that's not really "tutoring" in this context.
Becker also offers live tutoring services with "Up to five 1-hour, 1-on-1 academic tutoring sessions $745 value". Using $149 an hour as a benchmark ($745/5), then NINJA offers $2,384 per month* in tutoring services for each section. 😀
* Using FAR as an example, FAR tutoring is Monday night and Open Sparring (any topic) is Saturday morning. Each session is around 2 hours, giving FAR students 4 hours of tutoring weekly. 4 hours x 4 weeks x $149/hour = $2,384 in tutoring for $67 a month.
#JustSayin
---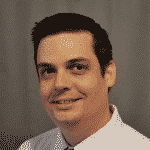 Matt Durette (Becker + NINJA)
Elijah Watt Sells Award Winner
"I used NINJA MCQ for each of the exams as a supplement to Becker, which was provided by my work. I asked advice from my brother, who had passed the exams a few years prior, and he suggested to work through as many MCQs as I could, so I did just that. I worked through all the Becker MCQs, then did about 50-60% of the NINJA MCQs. I thought the NINJA ones were more difficult than the Becker questions, which was a good thing. I was trending about 7-10 points below my actual exam scores for each of the sections. The NINJA product was great because it showed me where I was weakest, and I was able to focus on that section until I felt really comfortable with it. I would say the NINJA MCQ were essential to my success."
---
Still Have Questions? Ask Me.
---
I'm not independent, but I'll try to be objective. 😀
---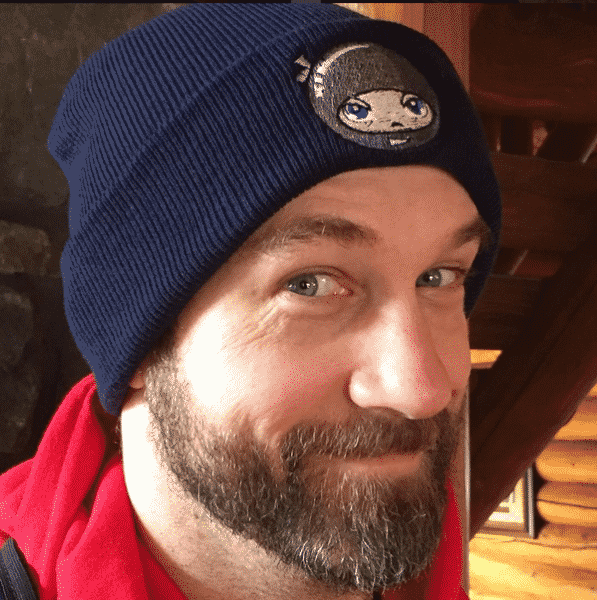 To Your Success,
Jeff Elliott, CPA (KS)
---
PS – Already have a CPA Review Course? Rate & Review it here.