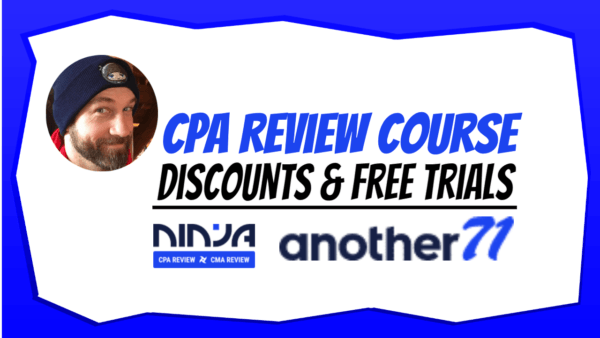 CPA Review Courses: My Review of 6 Top Courses
---
Disclosure: This site owns NINJA CPA Review and has advertising/affiliate relationships with the courses on this page. This means that if you purchase through one of our links, we may earn a referral commission (at no additional cost to you).
---
Looking for the Best CPA Review Course (for you)?
Considering another CPA Test Bank or Supplement?
I break down 6 Top CPA Review Courses and give my candid take on UWorld Roger CPA Review, Becker CPA Review, Wiley CPAexcel, Surgent CPA Review, Gleim CPA Review, and my company, NINJA CPA Review.
---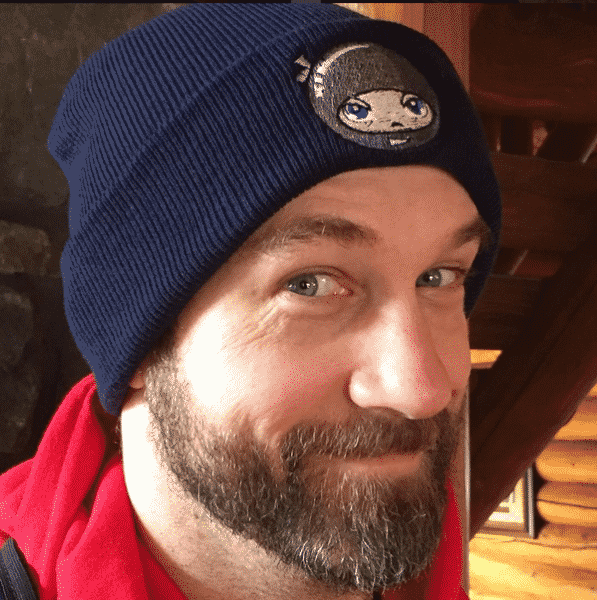 PS – Have a question? Shoot me an email at jeff@another71.com
---
---
NINJA CPA Review
---
"Why We Chose It: Ninja CPA Review works nicely as an inexpensive supplement to an online course. This is an efficient studying tool that can be used as your main course but serves best as an auxiliary study aid with an excellent online support community." – Investopedia, The 5 Best CPA Prep Courses of 2021
---
We begin with my company, NINJA CPA Review.
In theory, I should make NINJA the last course you read about, but what if you bail before you get to us? 🙂
We call them "Study Weapons" to keep with the whole NINJA theme.
"NINJA" is actually a study acronym that I developed back in 2010 or so, and we rolled with it as our company brand.
If you've heard of NINJA before, you've likely heard a friend or co-worker reference our Notes, Audio, and MCQ Test Bank, which coincidentally happens to be our most popular products.
It's actually the opposite of what most courses teach:
Chapter 1 Video
Chapter 1 Questions
Chapter 2 Video
Chapter 2 Questions
The NINJA Study Method recognizes that you have a limited amount of study time, so it maximizes the impact of the time that you have.
For instance…
When you work the Chapter 1 questions in week 1, guess what?
You'll be re-doing them in weeks 7 & 8 because it's been several weeks since you've seen them.
You're wasting A TON of hours doing questions twice.
If you work 1,000 questions and spend 2.5 minutes on each one, which is about right when you're in "study mode"…
That's 2,500 minutes.
(grabs calculator…)
That's 41.6 hours.
That's over two weeks of study time if you're studying over 20 hours a week.
That's two weeks of study time, well, we won't say that it was totally wasted, but we'll be conservative (like a good accountant), and say that it was inefficient at best.
There is another way – and it works.
It's the NINJA Method.
By getting through the videos/book (Nail the Concepts) in 2 to 2.5 weeks, you're now free to do Non-Stop MCQ.
You take notes over those MCQ…rewrite those notes…review…EXAM DAY.
It's the Best Way (for the reasons I just laid out).
It's the Proven Way (tens of thousands of NINJAs have proven the concept).
It's the NINJA Way (and it works).
Our beginnings were rather humble.
We started out offering the NINJA Notes and the NINJA Audio.
The CPA Review industry was lacking a killer set of notes and a quality audio course.
They were instant hits and to this day, are two of the most popular CPA Review materials out there.
People love the NINJA Notes.
People also love NINJA Audio*
* those who can stand my Kansas twang, and non-occasional lip-smacking (I have dry lips, apparently).
We saw the need for a "second test bank" in the marketplace and launched NINJA MCQ.
I didn't think we would have a product more popular than the NINJA Notes, but I was wrong.
People Love/Hate NINJA MCQ.
They love it because it has killer analytics and tells you what CPA Exam score you're trending towards (Trending Score).
They hate it because some of those questions will send you home crying to mommy.
I don't know if other courses make it all puppy dogs and rainbows, so they're shocked by NINJA MCQ, or what the deal is.
What I DO know is this:
The CPA Exam is a fight, and we're going to rough you up so bad in sparring, that on fight night, you barely break a sweat.
It's no wonder the CPA Exam pass rate is 50%.
Too many puppy dogs & ice creams and not enough punches to the face.
It's not uncommon to see a message board posting of "I scored a 43 on NINJA MCQ. WHAT THE."
(They thank me later when it's them landing the punches on exam day).
Tired of the fighting metaphors yet? I have more. Stay tuned.
We then launched the NINJA Book.
The reason was simple: take your average CPA Review book, and rip it in half.
That's about how much fluff is in there that you don't need.
Let's briefly recap:
So far, I've cut two weeks off your study time with the NINJA Method.
I then ripped your study book in half, which was an additional week.
At this pace, I'm going to be giving you an extra month of your life back – and that's per section. 😀
When everything shut down in 2020, people migrated to platforms like Zoom.
The NINJA Audience told me that they wanted online tutoring/meetups.
In general, it's a good business practice to listen to your customers. 😀
We added NINJA Tutoring.
Except, "Tutoring" wasn't fighty (also a word – I'm ignoring you, Grammarly!) enough.
When I was a Taekwondo Black Belt (I still am – the dusty belt on my office wall tells me so), my favorite thing was Sparring.
I hated forms and all that. I liked to kick people (gently) in the head.
Getting kicked? Not necessarily my favorite, however.
NINJA Tutoring, err, NINJA Sparring was born, and in the process, NINJA Mike, who leads Sparring, became a star.
It's to the point where all of the emails are about how awesome NINJA Mike is.
"hey guys, remember me?" (sad face).
Then, one day, NINJA Mike had an idea: let's do a Weekend CRAM for each section.
Splendid idea, sir.
I've always wanted to add a CRAM to the NINJA Weaponry (see – still not done with the fighting metaphors), so we went with it.
And now … NINJA CRAM is a thing.
It's essentially cramming 8 weeks of materials into two days.
It was long. It was exhausting. People loved it.
Miss the Live CRAM? No worries, we have the full replay waiting for you.
We will now do the CRAM sessions twice a year for updates.
This brings me to price (and I know I'm getting long-winded here, so thanks for reading this far).
By the way, every time I type "far" I want to make a nerdy CPA Exam pun.
Must. Resist.
Back in the Day (aka before 2017), NINJA CPA Review cost $397 a section (our Assault Package), so $1,297 for the whole deal.
We've always tried to be different here at NINJA and offer something other courses couldn't or wouldn't.
And so, we boldly went where no CPA Review would go: $67 Subscription.
Why $67? It was the price of the NINJA Notes when it was sold standalone, and people thought it was a tremendous value.
We took all of the NINJA Weapons and rolled them into one monthly package for the same price as the Notes.
Likely for this reason, NINJA CPA Review was rated "Best Price" and a Top-5 CPA Review course by Investopedia.
| | | |
| --- | --- | --- |
| Study Weapon | Standalone Price | NINJA Monthly |
| NINJA Notes | $67 per section | Included |
| NINJA Audio | $97 per section | Included |
| NINJA Book | $97 per section | Included |
| NINJA MCQ | $47 per section | Included |
| NINJA BLITZ | $97 per section | Included |
| NINJA Sparring | Not Offered | Included |
| NINJA CRAM | Not Offered | Included |
| Total | $405 | $67 |
Jeff, hate to tell you this, but other companies offer a monthly subscription
Do they allow you to start and stop whenever you want and cancel anytime, even if you forget to cancel?
No – there's a minimum stay or 1-2 week cancelation notice.
Then it's actually financing pretending to be a subscription. If you can't start/stop/cancel/renew at any time without restrictions, it's not a subscription.
Are you saying that I can cancel after subscribing for one day?
Yes – you'll get the remainder of your subscription access – which in this scenario is 29 days, and then no further charges.
What if I am checking my credit card statement and am like "oh crap – I forgot to cancel that" and I haven't used it in 3 weeks?
Then we'll gladly refund your payment. Life is busy. We get that.
What happens to my Audio and Notes downloads after I cancel?
Nothing – they're yours to study and use even after you cancel.
What about the MCQ and Video Access?
Since those aren't downloaded, that access will expire at the end of your subscription term.
Does NINJA work with Roger, Wiley, and Becker?
Yes – the majority of NINJAs also use one of those three CPA Review courses.
Can I study with Only NINJA and still pass?
Yep – NINJA is 100% a full course or supplement. It's whatever you need it to be. It has everything that you would expect to be in a full CPA Review course with the flexibility to be used as a supplement. In our survey with 1,300 responses, when asked "Which CPA Review Course is/was your "main" study course?", 16% said NINJA.
Does NINJA have a Free Trial?
Sure thing – sign up here and we'll send you demos of the NINJA Notes, Audio, Book, and demo access to NINJA MCQ so you can check it.
Not to be rude, and I'm sure that the NINJA materials are great and all, but I don't see them as necessary if I already have a course.
After spending thousands on a course, I understand being hesitant to spend even more money on review materials.
Allow me to attempt to persuade you 🙂
Despite all of the great courses out there, the first time CPA Exam pass rate is around 30% and the pass rate per section is around 50%.
CPA Review courses are designed by content experts and editors. One course may think a particular nuance of Bonds (FAR) should be highlighted whereas another course editorial team might not even mention it. Take this one nuance and multiply it across all of the topics on CPA Exam, and that's a lot of potential content holes. It is almost a guarantee that you will see several of those "holes" on exam day (if you've already taken an exam and had an "I've never seen that before" moment, you know exactly what I'm talking about). The only question is how costly it will be.
Different people learn in different ways. A good audio course is designed for auditory learning. (i.e. you can study when you couldn't otherwise be studying…at the gym…doing dishes…driving…etc). NINJA has that. This reason alone makes NINJA worth buying.
If it's in the NINJA Notes – it will be on the CPA Exam. Are you sure you know everything on the NINJA Notes?
We offer live tutoring 4x a week. Need help with a concept? Either submit it ahead of time and or you can ask it live and we will answer. Does your course do that for you?
Most CPA candidates supplement. They may not pay for it (do a free trial of another course or ask for clarification on a message board or study group), but they do supplement. In our survey, 65% of respondents (807 answered / 576 skipped the question) said that they supplemented with NINJA Materials.
NINJA is 100% Risk Free. If you subscribe to NINJA and don't think it's worth your $67 for everything that you get, email me within 30 days (or even 35 days – I'm not a stickler), and I'll give you a full refund and you can keep what you've downloaded. No other course will do that (some don't even allow refunds). My reason is simple: I'm here to help people. YES, this is a business and it's how I make an income and pay for all of the programmers, tutoring, staff, etc – but I don't want someone's $67 if they're not happy with me or my company. When I say I'll give you your money back if you're not happy, I really mean that. There's literally no reason to not join NINJA. There's only upside.
I'm studying for FAR and take it in 2 weeks. Can I jump right into AUD after my exam?
Yes. We allow people to "switch" every 30 days (we actually have a mechanism called a "Switcher"). However, in circumstances like this, we can accommodate you. The intent of NINJA Monthly is to give you one section per month, so if you switch in less than 30 days, then please stay on for a second month. We try to treat people the way we would want to be treated and ask that you do the same. We're flexible and here to help you become a CPA, not stick to rigid rules and policies.
Is NINJA updated?
100% updated. We update it twice a year per the AICPA guidelines. We spend a lot of time and money keeping up to date on the (many) CPA Exam changes.
Does the NINJA MCQ Test Bank follow the AICPA Blueprint?
100%.
My firm paid for my course so I just don't feel the need to get anything extra. If I had to pay for it myself, I definitely would have considered Ninja.
Or, you could look at it like you got your course + NINJA for the price of NINJA only.
Sure, it's $67, but NINJA still seems a little expensive.
Would you pay $67 to hedge spending 8 weeks on FAR and failing with a 74?
Absolutely.
Then you'll love NINJA.
---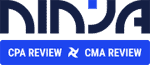 ---
Course: NINJA Monthly
Cost: $67 a month / Cancel Anytime
Free Trial: Yes
Discount: Always $67 🙂
---
UWorld Roger CPA Review
---
"Why We Chose It: Even though Roger CPA review doesn't have as large of a question bank as some of the other courses on this list, the engaging lectures will give you fun ways to remember challenging topics. Roger CPA Review is great for students who typically have trouble focusing during lectures and are also looking for a more affordable option." – Investopedia, The 5 Best CPA Prep Courses of 2021
---
I've known of Roger CPA Review for over a decade.
Roger Philipp and I actually met once at an AICPA Examinations Team meeting in New York City.
Through the years, I've maintained a good relationship with his leadership team and they've been easy to work with.
One thing that has been also consistent over time – even after his eventual merger with UWorld – is his teaching.
Roger is a great accounting instructor. He is also (to my knowledge) the only "mainstream" CPA Review instructor that teaches all four CPA Exam sections.
In our survey with over 1,300 responses, Roger CPA Review is actually the highest-rated course at 4.5 Stars/5 (121 responses).
(Note – the survey was not scientific, nor did we verify purchases. We did however limit it to one survey per unique IP address).
NINJA also scored a 4.5/5 (549 responses), but since it was our survey, it's expected that it would lean pro-NINJA.
(Of course, if our customers hated us, they'd hammer us with one-star reviews) 😀
Roger CPA was rated "Runner-up, Best Overall" by Investopedia.
The most popular Roger CPA Review course is the Elite Course, which is expensive at $2,999 (but still less than some competitors).
Discounts are available, however, if you use the promo code PlusNINJA at checkout, you will save $1,300 and get four months of NINJA Access with your purchase, which brings your total savings to $1,568.
While NINJA has advertising relationships with most CPA Review courses, UWorld Roger CPA Review is the only course that offers the "NINJA Bonus" of 4 Months of NINJA Monthly in addition to the steep discount just to sweeten the deal.
This is among the best, if not the best CPA Review promo out there:
---
Finally Pass the CPA Exam with Roger CPA Review and NINJA
Save $1,568!
Our exclusive promotional partnership with UWorld Roger CPA Review will give you the absolute best deal in CPA Review:
Get the 4-Part Roger CPA Review Elite Course for $1,699 ($1,300 Savings)
Includes 4 Months of NINJA Access ($268 Savings)
Total Savings: $1,568
New Orders Only

Limited Time Offe

r
Must use Promo Code PlusNINJA
Email jeff@another71.com after purchase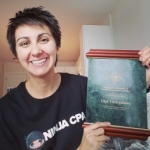 Olga Timirgalieva – Elijah Watt Sells Award Winner (Roger + NINJA)
"NINJA MCQ – A must! With the NINJA Notes, I printed out the notes and used as a knowledge check closer to the exam. NINJA Audio is nice to use during the commute or if you are an auditory learner."
---
---
Becker CPA Review
---
"Why We Chose It: Historically, Becker has been the most popular and trusted CPA exam prep course on the market. Becker provides students with peace of mind knowing that the largest CPA firms in the world trust Becker to prepare their employees for the CPA Exam." – Investopedia, The 5 Best CPA Prep Courses of 2021
---
There isn't much to say about Becker that you probably don't already know.
They are the CPA Review course with the highest market share, and also the most expensive.
Like Roger Philipp, I also met Tim Gearty once at a meeting with the AICPA Examinations Team.
43% of NINJA Monthly members tell us that they also use Becker.
Our CPA Review survey of 1,300+ responses showed that people use Becker at double the rate of the next highest course.
Becker had a rating of 4.2/5 Stars (as stated above, not scientific), which doesn't surprise me, as people are more likely to scrutinize the higher the price point goes.
At a $67 price point, people are more forgiving of a typo or error in NINJA as they would be a $3,500 course.
Becker is the grandfather of CPA Review.
It's been rumored that both Noah and Moses used Becker to pass their CPA Exams.
(In fairness though, there were only 10 FASBs when Moses was studying)
#DadJokeAlert
The CPA Review landscape has changed a lot over the last ten years with several new entrants into the marketplace.
Still, Becker CPA was rated "Best Overall" by Investopedia.
In a market with fierce competition, the biggest winner is usually the consumer, and CPA Exam Review is no different.
The Becker course packages have evolved and improved over time to include:
Unlimited Access (Pro & Premium)
Academic Tutoring (Pro)
One Year of CPE (Pro)
Becker usually also offers significant discounts on the Becker Pro Course, which is now their flagship product.
Retailing for $3,499, the discounted price usually hovers around $2,400.
Becker also offers a "Premium" Course, which doesn't include the Becker Final Review, Academic Tutoring, or One-Year CPE.
When Becker CPA Review is running a sale, the Pro Course is the better deal, as it includes more, but it is only marginally more expensive.
---

---
Course: Becker CPA Review Pro
Cost: $3,499
Free Trial: Yes
Discount: Yes
---
---
Wiley CPAexcel
---
Like Becker, Wiley CPA Review has also been around forever and is a well-respected brand in CPA Exam Review.
I've been to the Wiley headquarters in Hoboken, New Jersey, and their CPA Exam Review team were nice enough to host me and show me around New York City (my first subway and NYC cab rides) 🙂
Back when I was wrapping up my exams (2008), Wiley was primarily known for the Wiley Book and the Wiley CPA Test Bank.
That all changed, however when Wiley purchased CPAexcel, a CPA Review company based out of Arizona that was known for their technology platform, and their videos.
They married the most popular aspects of their respective products, and Wiley CPAexcel was born.
Today, they have among the largest CPA Test Banks (12,000+ questions and 500+ simulations, which I personally think is overkill, as most NINJAs don't get through all of our questions, and we "only" have 6,000/200, respectively). 🙂
Wiley CPA has also added their version of a cram course called the 11th Hour Final Review.
One cool feature of the Wiley CPA Platinum Course, which I haven't seen many (if any?) other courses offer is their CPA Eligibility service, which is something that might be attractive to foreign CPA Candidates.
Wiley CPAexcel runs a lot of sales on their Platinum Course, but doesn't currently have a promotion as of 10/7/21, but check back from time to time, as they are likely to run one soon.
---

---
Course: Wiley CPAexcel Platinum
Cost: $2,499
Free Trial: Yes
Discount: No
---
---
Surgent CPA Review
---
"Why We Chose It: Surgent CPA Review provides students with AI software to determine exactly what topics need to be covered. This ensures the shortest study time. Their advanced online technological tools set them apart from the others." – Investopedia, The 5 Best CPA Prep Courses of 2021
---
Surgent CPA Review is a relatively new entrant into the CPA Review arena, and they have come out swinging. While most review courses build their tech around their lectures, Surgent has done the opposite and is known for its tech and analytics called A.S.A.P. Technology™.
While Surgent in its current form is new, the team that they have constructed are highly experienced veterans of the "review" industry. Surgent was already a well-established name in Accounting CPE.
This has allowed them to gain quick market share into the CPA, CMA, CIA, CISA, and EA exam prep spaces. If you work for a big accounting firm, you may already see them on your firm's CPA Review course list.
Surgent is the only course on this page (that I'm aware of) that has a "Pass Guarantee", but there are several important stipulations with that, so be sure to read the fine print that everyone is on the same page there.
Surgent CPA was rated "Best Artificial Intelligence Tools" by Investopedia.
---

---
Course: Surgent CPA Review Ultimate Pass
Cost: $2,999
Free Trial: Yes
Discount: Yes
---
Gleim CPA Review
---
"Why We Chose It: Gleim wins for best value because it offers over 3,000 more test questions for the same price compared to the next most affordable option ($1,599)." – Investopedia, The 5 Best CPA Prep Courses of 2021
---
Gleim Exam Prep is a big name in accounting-related exams.
In addition to CPA Review, they are also a well-known brand in the CMA and EA space, among others.
The late Dr. Irvin Gleim was a highly respected figure in CPA Review and I also had the opportunity to meet him once.
A good friend of mine, who has many letters after his last name including CPA, CMA, and CIA.
He used Gleim CPA, Gleim CMA, and Gleim CIA, respectively, to pass those exams.
Like Surgent, Gleim also has a popular Enrolled Agent course.
Gleim is known for their red books and their old-school approach of roll up your sleeves, study, and get it done. That's how my friend passed his exams with Gleim: study and get it done.
In recent years, Gleim CPA Review has added video lectures, and like Wiley, has a gigantic CPA test bank called the CPA Mega Test Bank.
Anecdotally, Gleim people seem to be passionate – almost evangelistic – about their course. Gleim people seem to really love Gleim.
I haven't seen Gleim's simulations, but I've seen enough Another71 Forum posts over the years to notice that Gleim's CPA Simulations are highly regarded.
Gleim was rated "Best Value" by Investopedia.
---

---
Course: Gleim CPA Review Premium
Cost: $1,999
Free Trial: Yes
Discount: Yes
---
Ultimately, whether you study with NINJA, a competitor that's on this list, or a course not on this list at all, be sure to find the best course for you.
If you made it this far, email me at jeff@another71.com and let me know 🙂
---
---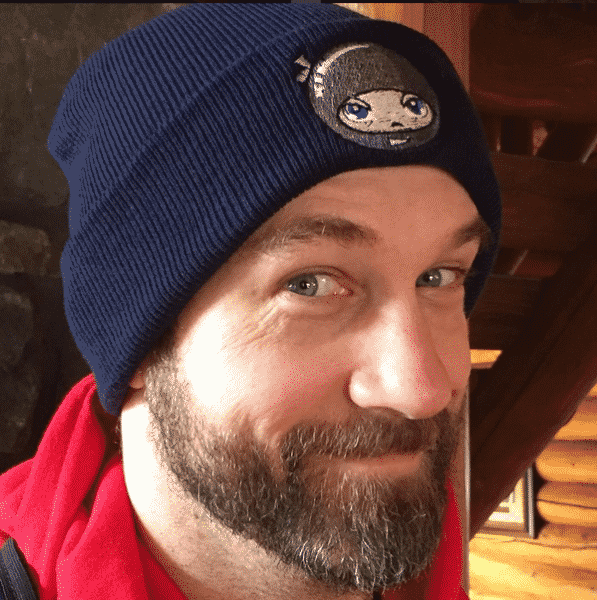 PS – Start Passing for $67 here.
---