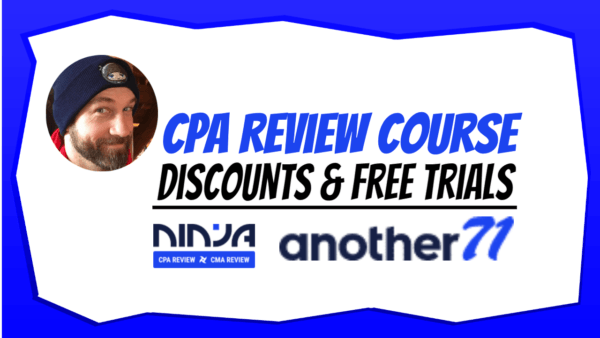 CPA Review Courses: 7 Things You Must Know
---
Disclosure: This site owns NINJA CPA Review has affiliate/advertising partnerships with the CPA Review courses on this page. If you purchase through one of our links, we may make monies (especially if you purchase NINJA, so please do that) 😀
---
1. CPA Exam Prep isn't like College Accounting.
---
CPA Review courses differ from a college accounting class in three major ways:
Breadth of Coverage – Your college accounting class spent an entire semester covering the nuances of auditing. Your CPA prep course covers it in a matter of hours. It's a review.
Purpose – Your college accounting classes was designed to teach you accounting (whether or not they actually taught you how to be an accountant is a different topic for a different day.). Your prep course has one purpose: to drag you over that 75 threshold on exam day.
Laser Focus – College accounting classes will cover topics that aren't on the CPA Exam. For instance, there are tax topics that are simply beyond the scope of the Regulation Exam. A good REG course will only cover topics on the REG CPA Exam.
---
2: Cost of CPA Review Courses range from $67 to $3,500+.
---
Becker CPA Review ($3,499) is the most expensive course.
NINJA CPA Review ($67 monthly) is the cheapest CPA Review course.
Roger CPA Review ($2,999), Surgent CPA Review ($2,999), Wiley CPAexcel ($2,499), and Gleim CPA Review ($1,999) are all somewhere in-between.
---
3. Check for Discounts.
---
In CPA Review land, the price is rarely "the price". Most review courses run discounts and sales throughout the year and you can usually find a coupon code floating around.
The best CPA discount going is the Roger + NINJA Promo:
Save $1,300 and get 4 Months of NINJA ($1,568 discount).
---
4. The Best CPA Review Course depends on you.
---
Which CPA Review courses are the best? Easy. There is no "best course."
The real question is: "which review course is best – for me". It really comes down to:
Budget (will you still be paying for this course 15 years from now?)
Learning Style (talking head? powerpoint? self-study?)
The 5 a.m. Test (will you want to study with this course at 5 a.m. or does the instructor annoy you so bad, you want to stay in bed?)
Refund Policy
---
5. Refund Policy Matters.
---
CPA Review courses are expensive. What if you don't like your purchase? Can you return it?
Some courses have their refund policy front and center. Some have them tucked away in the terms and conditions.
Whatever course you choose, go into it eyes wide open in regards to their return & refund policy.
CPA Review Course Refund Policies as of October 2021:
Roger: "Students may request to cancel their CPA review product only within 10-days of activation of any of the materials.  To qualify for a refund, no more than 10% of the course (lectures, Qbank, or a combination there-of) may have been used per exam section.  All CPA Review refunds are subject to a cancellation fee of $75 (for single section purchases) or $250 (for package purchases), plus any applicable shipping charges.  No return of merchandise is necessary."
Becker: "Requests for a refund must be made within ten (10) business days from your date of purchase. Becker will issue the refund, minus any non-refundable fees or CPE completed course fees outlined below, within thirty days from request (or from date of printed materials return, if applicable)."
Surgent: "To quality for Surgent's Pass Guarantee Program and get a tuition refund, a student must meet all of the following requirements:
The student must register and pay full tuition (less applicable scholarships and discounts) for the entire full course. Students enrolled in individual course sections may not participate in the money-back guarantee program.
The student must fail every exam section; students who pass one or more parts of the exam are not eligible for a refund.
The student must achieve a ReadySCORE™ of at least 75 in each section of the course.
The student must complete a full practice exam in each section of the course and achieve at least a 75 on each exam.
The student must sit for each exam within 4 months of beginning study for that section and attempt all exams within 18 months of course purchase."
Gleim: "Accounting and Academic online Test Prep and other online courses may be canceled within 30 days of purchase if no more than one study unit or lesson has been accessed."
Wiley: "In the event you are unsatisfied with your purchase, a full refund (less shipping fees and e-book charges) will be issued upon request within 10 business days of purchase. Refunds will not be issued after this time. You will be responsible for the shipping fees to return the physical materials. Refunds of physical materials must be returned in as-new condition within 14 days of the refund agreement and will be inspected upon receipt. This refund agreement is subject to change without notice."
NINJA: "If you try NINJA CPA Review today, you get all the downloads (Notes, Book, Audios, etc), as well as all of the online content (Testbank, videos, flashcards, etc) … and you have 30 days to try everything out. IF you don't like NINJA CPA Review, for whatever reason (or no reason at all), email our support team (support@ninjacpareview.com) within 30 days, and we'll give you 100% of your money back, no questions asked and you can keep what you downloaded."
---
6. Adding a CPA Test Bank is a Good Idea.
---
Whether it's your first time through FAR, or your third try, you're likely noticing something:
You're seeing the same questions repeated.
This is a problem.
When you see the same questions over and over, you start to memorize the answers and it creates a false sense of security.
This is why I get emails from frustrated CPA candidates who were smoking through their MCQ and scoring in the 80s & 90s, only to score a 68 on Exam Day.
While you will see overlap amongst providers with CPA Exam questions (we all license our questions from the AICPA), the course questions deviate in three important areas:
Even if a question is sourced from the AICPA, each course writes its own answer explanations. The way one course explains a concept and answer may "speak" to you better than your current course. This is particularly true with more complicated concepts like Leases (FAR), Financial Management (BEC), Basis (REG), and Audit Risk (AUD).
As questions need updated over time (Leases, Revenue Recognition, Tax Cuts & Jobs Act, etc), the questions get re-written completely, and you get completely different questions and one course may focus on one nuance whereas another course focuses on another and CPA candidates benefit from that.
Not all CPA Test Bank analytics are created the same. NINJA MCQ's "Trending Score" is popular for a reason. Your current Test Bank might say that you're good to go. Does NINJA agree? 😀
Here are three popular standalone CPA Test Banks:
NINJA MCQ ($67 – included with NINJA Monthy)
Gleim CPA Mega Test Bank ($999)
Wiley CPA Test Bank ($600)
Becker, Roger, and Surgent do not have standalone CPA Test Banks.
---
7. Read Course Ratings and Reviews.
---
In the day and age of these here interwebs, if your course is bad, there's no hiding – especially on Reddit.
If you're part of a Facebook study group, do a search for the course you're considering.
If there's no chatter about that course – that's a bad sign.
There's also the granddaddy of all CPA Exam Forums – the Another71 Forum, which has 600,000+ posts.
---
Here is an Another71 Forum search for each CPA Review course:
---
Each course also has hand-picked testimonials that they post on their respective websites.
NINJA is no different. I actually have 1,000+ emails that I've labeled "Testimonials" over the years.
I've started posting them on the NINJA Reviews page.
Take them with a grain of salt, however. No one ever shares the bad emails. 🙂
That said – we rarely get customer complaints.
Our friendly Refund Policy helps with that. 🙂
---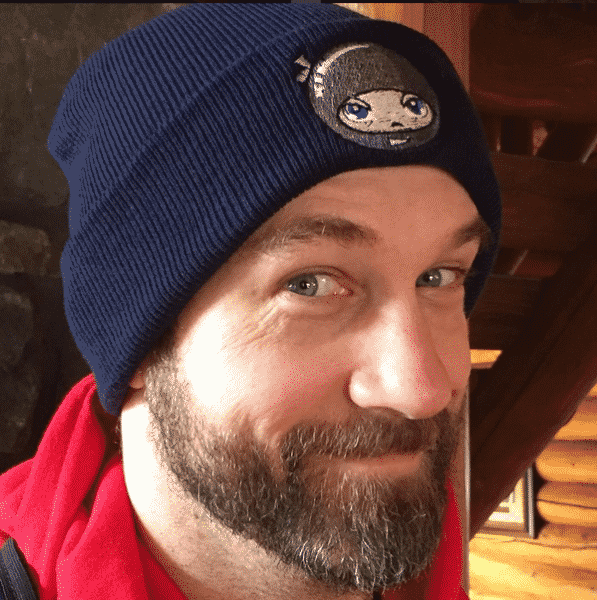 PS – Grab our Free Downloads
---