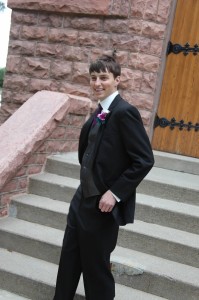 Rollie is a NINJA CPA Blogger.
Hello NINJA CPA readers!
It has been awhile since my last post and I have lost some study time! A week ago, I had to squeeze all my workweek into 3.5 days to take an 11-hour (one-way) car ride to a wedding for the weekend.
As you can imagine between the driving, working long hours (being tired really puts a damper on motivation) and packing for the trip, it did not leave much time for studying. And of course, the last thing I want to do and put my wife through is to listen to the NINJA audio at 11:5O PM in the middle of Montana.
No offense Jeff! In the beginning of the trip it would be a good possibility. I prefer to stay awake while driving though.
Anyway, that week has come and gone and I finally finished the videos for Regulation. With 4 weeks into studying and less than 5 to go, I have started the NON-STOP MCQ and it is showing me how much I DON'T know. With so many little details to understand and so much material, the questions are seemingly out to get me.
In college, we had a professor who would pull questions from past CPA Exams and I always did poorly on her exams. At least I have become better at actually reading the questions slower and look for the key words!
Another problem that I am incurring is the urge to go outside as the weather begins to actually become nice here in the great state of South Dakota! The sun is out and up later, the birds are singing and the allergens are out in full force!
With studying at my alma mater's library and seeing my past Ultimate Frisbee team practicing outside; it becomes so easy to say "why not? I will make it up tomorrow". Then I do not make it up the next day because I do the same &%$# thing … I just need to power through this CPA exam journey and know that it will be worth at the end.