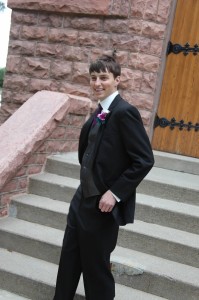 Rollie is a NINJA CPA Blogger.
Greetings NINJAs!
It was a somewhat productive week of studying. Currently, I am in the process of doing non-stop multiple choice questions and I am beginning to see my percentages rise.
I always do study mode so I can learn from my many mistakes (I am a married man) and try to apply the concepts and principals in future MCQ. The progress is beginning to show and my confidence is increasing.
With spring finally arriving in South Dakota that also means the season of rummage sales have begun! As I drive through town, it is hard to pass up the opportunity to take a "small" detour due to a yard sale sign. I am sucker for rummage sales and working for a non-profit means I like to find good deals.
Hence, I take the longer routes to the library on the weekends looking for a good find. From furniture to books, it is a great way to "distract" from my studying time…..time that is also taking away from my family.
Speaking of finding a great deal, I have switched up my study strategy just a tad. With the launch of the new NINJA MCQ software, I have switched from my other software completely. Actually, I regret buying the other software just 3 weeks ago with NINJA having such a great interface (you are welcome Jeff for this free and unsolicited honest feedback).
The questions are challenging and I am almost to the adaptive learning phase of this software (35% questions completed to enter adaptive learning). Not only do I believe it looks better than the other one, but the price is better than finding a deal at a rummage sale.
I am usually not a person to jump into a new piece of technology, but here I believe it will help my pass my first test after having 3 fails!