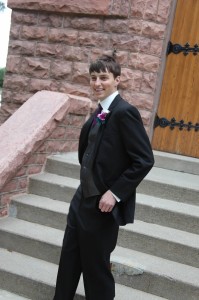 Rollie is a NINJA CPA Blogger.
Dear NINJAs,
Once again, it has been a long time since my last post even though I vow to myself to make the time period in between shorter. Hence, I am human and also a man, as my wife would say. Maybe this time I will finally learn.
I am currently studying for FAR after my recent PASS of REG! My studying has been slow and intermittent due to the summer months and so many activities that require an appearance out of family obligation.
Even after a long 4th of July weekend, I still managed to excuse myself to go clean the shed in the apartment garage. It sounded much more appealing than listening to a lecture on Business Combinations (I did not take Advance Accounting).
I did have FAR scheduled for the 26th of July, but I had to move it back due to the slow progress I am making. I "should" be done with the videos sometime this week so I can start hammering out multiple choice questions.
Probably because I am male, I learn best by first making the mistake then learning from mistakes on how to do it better, i.e. getting a multiple choice question wrong and then learning how the AICPA released questions from NINJA MCQ has tricked me again!!
With REG, I rewrote certain pages of the NINJA Notes, but I got bored and my wrist started to hurt. With FAR, I believe I will either rewrite all of the NINJA Notes or make flash cards of every journal entry; or maybe even both if time permits!
The material is so dense and unlike with REG, I don't have a lot of experience in the FAR department. I have 5 weeks to go and I hope to pass this test with a little more room to spare (REG was passed with a 77).
Now that the 4th is come and gone and the grandparent-in-law's 50th wedding celebration is done, I hope to start piling up the study hours! Best of luck to anyone studying this quarter!