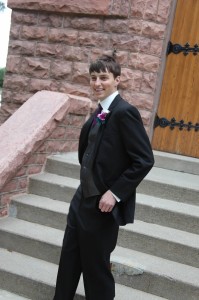 Rollie is a NINJA CPA Blogger.
NINJAs!
It is getting closer to my rematch with FAR with just a week to go and my weekend is shot. I am in a wedding that involves setting up on a farm on Friday and Saturday. Maybe I can sneak some multiple choice questions throughout the set-up process.
I am still averaging 50 percent with the NINJA MCQ and that is starting to scare me. I'm hoping that it will start clicking ASAP.
Jeff recently posted a short clip about the NINJA method and suggested to buy the Uniball Vision Elite Pens to rewrite the notes. Well, guess what? I went to Costco and bought a 10 pack. They are much nicer than the ones I steal from my local credit union.
I am currently in the process of re-writing the NINJA Notes and have made it through page 68. I am hoping to be done by Thursday with the rewriting process so I can have a full week to review and get my NINJA MCQ score up. A cram session along with some PTO usage will be in the game plan for next week.
As I said, I am starting to get nervous because I do not want to fail and have all this study time go to nothing. The hours missed with the wife and the new kitties will hurt more if I do not pass and have to delay this process an additional 2 months.
Therefore, I plan to cram like my college days and maybe stay up past 9:00 PM. I will let you know next week how nervous I am! At least after my test, I have fantasy football draft with BYOB or BYO 6 pack.