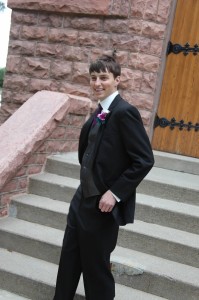 Rollie is a NINJA CPA Blogger.
Hello NINJAs!
I am back to studying after the long holiday weekend and my FAR exam on the 23rd. I took a nice break by playing in a golf tournament and then heading up to Chicago for the weekend.
My wife has always wanted to see a One Direction concert while they were popular so I managed to get tickets … Hence we made the 9 hour drive from the great state of South Dakota.
The FAR exam was awful. I left an hour early because either you know it or you don't. I did not know certain things as well as I thought and the MC questions got easier as I progressed. Once I got home, I started drinking red wine to drown out my anger and sorrows.
I had one of my friends pick me to go to the fantasy football draft later that evening. My coworkers found my inebriated state to be quite funny. There was a poll on our ESPN league later asking "How drunk was Rollie at the draft?" At least a couple people at the draft understood my pain.
I know we all think we failed, but then end up passing. This time, I would be quite shocked if I got into the 70s, especially after not knowing the answers to MC Questions and Sims. I plan on studying for FAR again even though the score release will come out on the 8th (NINJA Score Release Date).
I hope to retake early October and sit AUD during November. We will see what happens on the 8th! Maybe I will have some shocking news.