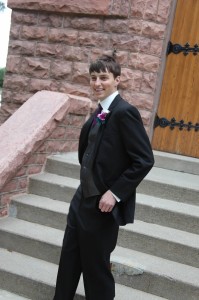 Rollie is a NINJA CPA Blogger.
Hello NINJAs!!
I wish I had some exciting news, but alas I do not. I finally received my FAR score after NASBA's great Friday tweet and server issues on Monday. I knew what I was expecting, but I did not expect to completely bomb FAR.
I received a 55. That is worse than when I was pretending to study last year. By pretending, I was justifying Call of Duty instead of studying. I am kind of shocked to the extent that I failed, but I need to hop off the depression train and pass in early October. Woo woo! (Train noise…)
I was expecting to fail when I was only trending 49 percent in NINJA MCQ and the test was a beast. I don't know why I thought my result would be any different.
I am going to change my plan up just a tad. Instead of focusing on lectures, I am going to do purely multiple choice questions. The other change I plan on making is to stop at the gym before heading to the library. Hopefully by getting some physical activity in my life, I will be able to focus and understand the material better.
When I was studying this summer, I felt like I needed some sort of nap by the time I got to the library and my productivity and ability to focus plummeted.
To all NINJAs that have failed, I know it tempting to give up, but keep moving forward. If you follow the CPA Exam Forum, you see so many success stories and how the posters have changed their family and career by pushing ahead.
I recommend looking at Kricket's story. It is somewhere in the forum and it is great motivational story to push you ahead after failing. Until next time, I hope to rebound in Q4!