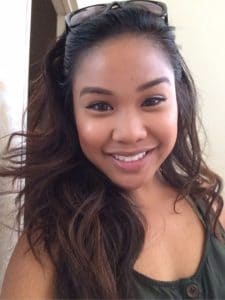 Vanessa is a NINJA CPA blogger.
This past week I turned 26 years old. For my birthday I just wanted to take a few days off and go away for the weekend and enjoy some hiking, scenic views and soak up some California sun.
Unfortunately, the more responsible voice inside my head reminded me I have projects, finals and my CPA exam coming up within the next few weeks.
I can't wait to catch a break where I can just take a long weekend and just collect myself and my sanity. There will be no guilty thoughts telling me I should be studying right now or something else pressing for my time.
To think I will have days like this ahead helps remind me to hurry up and get this done. I need to move on with my life. I've been doing this for way too long. I can't make excuses anymore.
My boyfriend, friends and family keep asking me when it'll all be over. To be quite honest, I don't know when it'll be over. However, I know that when I am done with this exam, I plan on saving more money to put a down payment on a house and finally getting to take all the trips I've wanted to take. This is the only thing standing in the way of that.
I will be taking REG in a few days. I am very anxious as to how I will do. With my classes and work I feel I have not devoted enough time to studying. However, I will continue to press on anyway and do the best that I can. Hopefully it is enough for a pass.
Talk to you soon NINJAs. Study hard.