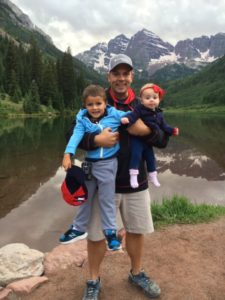 Joe is a NINJA CPA blogger.
I've slacked off recently with my studies due to things in my day-to-day life. We moved into a new house, I was given new responsibilities at work, and it was quarter end close.
In a blink of an eye it was two months since my last exam. I am just starting my AUD studies.
I received my NTS for both AUD and FAR. Both must be taken by September 10th. My procrastination cost me a month of being able to take Audit.
I originally planned for end of May, which has now turned into early July. That gives me a little over 4 months to pass both sections and be done with this exam. I am not worried, at least not yet.
I have a plan that has worked well for my last two exams. There seems to be some material from other sections that I have already mastered.
For example there is a large section on internal control in AUD which I already studied in BEC. Now it becomes a review lesson instead of an actual learning lesson. This saves much needed time for other topics.
If you have established study habits that have been successful for you, make sure to repeat them for future exams. If you have failed a few sections, it may be time to change up your methods.
I failed FAR a few years ago with a 74. I have passed BEC and REG in the past few months using the same method of studying, however, I did add [A71 product="audio"]NINJA Audio this time. That seems to have made all the difference.
Make sure you take advantage of the excellent NINJA pricing to get that much needed boost to your score so that you make sure you pass the next time!