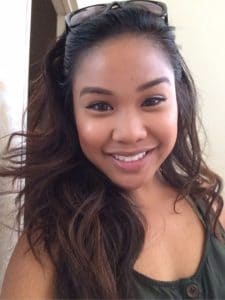 Vanessa is a NINJA CPA blogger.
Thanksgiving has come and gone. Thankfully, I was given a few days from my firm to take time to spend time with family and friends. Having time away from the office was much needed.
Being in my first term of the MACC program and studying for the CPA exam has caused me to spend a majority of this year stuck in my room, turning down invitations to outings.
I was able to recuperate and relax from my sleep-deprived self and enjoy being in the moment for the first time in a while. I enjoyed every minute of it.
With the constant thought of having to study on my mind, it was nice to have a "normal" day enjoying everyone's company, visiting different households and stuffing my face.
Although I have not passed a single exam since I started this CPA journey, I must say that I am thankful. It has been a humbling process and I've come a long way even though majority of the days I fail to see it.
I remember when I took my first section and thought I didn't really have to study. I scored a 46. Now I am scoring in the high 60s. I've tried to quit before and the thought of passing the exam still lingers in my mind. This is something I need to do. I am so close to passing. I can't quit now.
In the weeks to come, I have BEC on my plate. This is going to be my third attempt at this section. I received a 68 and a 66. It's been awhile since I've seen the material so I need to relearn concepts as if I've never seen them before.
I hope I can somehow get past this bubble I'm in and nail a passing score this time around. That would be the best Christmas present I can give myself.