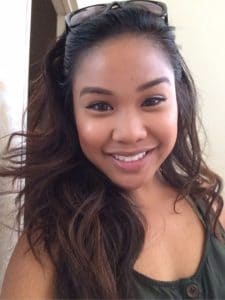 Vanessa is a NINJA CPA blogger.
I hope you all enjoyed ringing in the new year.
Unfortunately, I was stuck in bed with the flu to end the last few days of 2016. Not fun.
It must have been my body's way of getting me to slow down and catch up on some rest. With the holidays, the craziness of work, school and studying for the CPA Exam, it makes sense. That is completely fine.
Although I missed out on celebrating, I did make time to create goals for myself. Creating goals and resolutions  allows me to reflect on the previous year and, hopefully, create an even better new year.
This year I only have 3 goals: to pass the CPA exam, graduate with my Master's and finally purchase a home. These are all huge goals; however, with daily efforts they can be achieved.
My game plan is to knock out as many exams that I can before the changes in the second quarter and hopefully be done by the end of this year.
hope you all take the time to reflect and face your goals head on this year.
Here's to putting past failures behind us, moving forward and becoming CPAs in 2017! 🙂