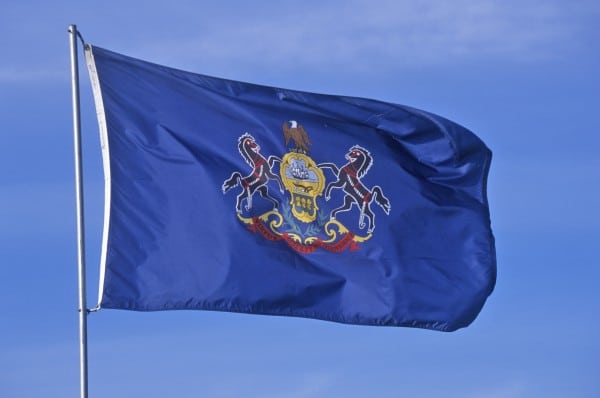 Pennsylvania CPA Exam Requirements
Age Requirement: 18
Citizenship Requirement: No
Residency Requirement: Yes
Social Security Number Requirement: Yes
Pennsylvania CPA Exam Education Requirements
Education Requirement for Licensure: 150 hours (includes B.A. Degree) Note: Any individual who has passed at least one part of the examination taken prior to 12/31/11, regardless of expired or unexpired credit will be exempt from the 150 hour semester credit education requirement. Applicant must still pass all parts of the examination within an 18 month period or any other requirements for issuance of a certificate.
Participates in International Examination Program: Yes
Hours in accounting: 24 semester hours or equivalent quarter hours in accounting, auditing, business law, finance or tax subjects of a content satisfactory to the Pennsylvania Board.
Exam sitting requirements: B.A. (120 hours)
Experience requirements: 1 year (1,600 hours) of experience in any type of service or advice involving the use of accounting, attest, compilation, management advisory, financial advisory, tax or consulting skills gained through employment in government, industry, academia or public practice. For those that passed 1 section of the exam prior to 12/31/11: B.A. Degree-2 years experience (includes 800 hours attest). Master Degree or Postgraduate Degree-1 year experience (includes 400 hours attest). The experience must be in public accounting or as an internal auditor or an auditor with a unit of the Federal, State or local government and of a caliber satisfactory to the Board.
Ethics exam: No ethics exam
Notes:
Education requirement changed effective Jan. 1, 2012.
Pre-Evaluation Service
Pennsylvania offers pre-evaluation as an optional service. A pre-evaluation will identify any academic deficiencies in your education before you submit a first-time application for the Exam. To begin the pre-evaluation process, please visit CPA Central. You must create a CPA Central user account before you can submit your pre-evaluation application online.
Send any additional required information or documents to:
CPA Examination Services – PA
PO Box 198469
Nashville, TN 37219
Materials to be Submitted with Application
Official transcript(s). Directly from academic institution CPAES.
International Evaluation, if applicable. Directly from evaluation agency to CPAES.
Character Reference Form. Submission by you to CPAES.
SSN Certification Form. Submission by you to CPAES.
ADA Accommodation Form, if applicable. Submission by you to CPAES.
Please allow two to four weeks from your file completion date (when application, fees and all additional required materials have been received) for your application to be processed. Acknowledgment of receipt of application will be sent to you via email, unless otherwise indicated. This notice is sent only as acknowledgment of receipt of application.
Pennsylvania CPA Exam Fees
All first-time applicants are required to pay both an application fee and an examination fee upon submission of the first-time application. All re-examination candidates are required to pay both a registration fee and an examination fee at the time of registration.
You are able to apply for one or more sections of the examination at a time; however, you are advised to only apply for a section of the examination if you are ready to take it within the next six months.
Application fee $95.00
Examination Fees
Auditing and Attestation (AUD) $192.03
Business Environment and Concepts (BEC)          $172.51
Financial Accounting and Reporting (FAR)             $192.03
Regulation (REG)              $172.51
Registration Fees
4 examination sections  $95.00
3 examination sections  $95.00
2 examination sections  $95.00
1 examination section    $95.00
Felicia Robbins
Phone Number: 215-496-9272
Fax Number: 215-496-9212
In State Toll Free: 888-272-2001
Ten Penn Center
Address: 1801 Market Street, Suite 2400, Philadelphia, PA 19103
Email: frobbins@picpa.org or info@picpa.org
Phone Number: 717-783-1404
Fax Number: 717-705-5540
Address: 2601 North Third Street, Harrisburg, PA 17110
P.O. Box 2649, Harrisburg, PA  17105-2649
Email: ST-ACCOUNTANCY@state.pa.us or St-Accountancy@pa.gov