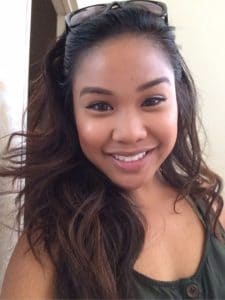 Vanessa is a NINJA CPA blogger.
It has been a hectic few weeks since I started studying for REG. Since then, the taxation program I have was accepted to has started and has gone into full affect.
I've been working full time, studying for the CPA exam and have been doing schoolwork right after work. There are days when I only get four hours of sleep.
It is tiring and it is challenging to say the least. Many things have been fighting for my time, but it is important to find a balance between them all.
Unfortunately, I can't say that I have completely mastered time management, but I am getting better at it.
Reflecting on these past few weeks, I've found keeping a positive mind set has helped me tremendously. Prior to the start of the taxation program, I was very negative about having so much on my plate. I would complain and whine about every single thing. It wasn't helping my situation at all.
One day I was having such a hard time staying motivated and came across a motivational post:
"I can't cry about having a lot on my plate when my goal was to eat."
I really pondered on that and came to the realization that all of my goals and plans for myself aren't going to happen on their own. No one can do this for me but myself.
If I really want to become a CPA I need to give it my all and enjoy the journey. Yes, I can whine and complain about it but really, what is that going to do for me? It hasn't done anything for me so far. It is just going to put me in a bad mood and hinder me from achieving my goals.
So from now on I choose to be positive – it has made such a difference. I'm hoping with this mindset I can pull out a pass. Until then, let's keep working hard!!!