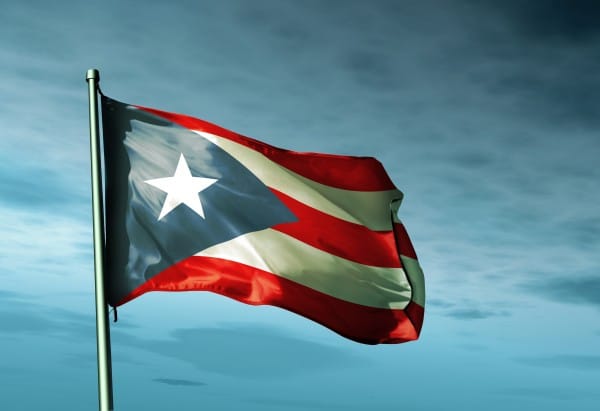 Puerto Rico CPA Exam Requirements
Age Requirement: 21
Citizenship Requirement: No
Residency Requirement: Yes
Social Security Number Requirement: Yes
Puerto Rico CPA Exam Education Requirements
Education Requirement for Licensure: 150 hrs (BA Degree)
Participates in International Examination Program: Yes
Hours in accounting: 58 hours in the study of accountancy, business law, economics and finance, of which at least 32 hours must be in the study of accountancy
Exam sitting requirements: None
Experience requirements: See Notes section
Ethics exam: No ethics exam
Notes:
Puerto Rico has two paths to licensure: 150 hours of education including a B.A. in accounting with no experience requirement; or graduate of college or university recognized by the Puerto Rico Board who has not completed required education but has practiced the profession for 8 years prior to the date of application
Pre-Evaluation Service
Puerto Rico offers pre-evaluation as an optional service. A pre-evaluation will identify any academic deficiencies in your education before you submit a first-time application for the Exam. To begin the pre-evaluation process, please visit CPA Central. You must create a CPA Central user account before you can submit your pre-evaluation application online.
Send any additional required information or documents to:
CPA Examination Services – PR
PO Box 198469
Nashville, TN 37219
Materials to be Submitted with Application
Official transcript(s). Directly from academic institution CPAES.
Notarization Form. Submission by you to CPAES.
Photograph Form with a 2×2 photograph taken within the last three months, showing your head and shoulders only. Submission by you to CPAES.
A receipt indicating that a certificate of good conduct ("Certificado Negativo de Antecedentes Penales") has been requested from the Puerto Rico Police Department. The original certificate must subsequently be mailed to CPAES directly from Puerto Rico Police Department.
Completed Character Reference Affidavit (requires two references). Submission by you to CPAES.
ADA Accommodation Form, if applicable. Submission by you to CPAES.
Please allow two to four weeks from your file completion date (when application, fees and all additional required materials have been received) for your application to be processed. Acknowledgment of receipt of application will be sent to you via email, unless otherwise indicated. This notice is sent only as acknowledgment of receipt of application.
Please be advised that we cannot confirm we have received your documents until after your application has been submitted and a file has been created for you. To ensure your application is evaluated in a timely manner, please submit all of the forms together. If you have any questions, contact the Puerto Rico Coordinator at cpaes-pr@nasba.org.
Puerto Rico CPA Exam Fees
All first-time applicants are required to pay both an application fee and an examination fee upon submission of the first-time application. All re-examination candidates are required to pay both a registration fee and an examination fee at the time of registration.
You are able to apply for one or more sections of the examination at a time; however, you are advised to only apply for a section of the examination if you are ready to take it within the next six months.
Application fee $210.00
Examination Fees
Auditing and Attestation (AUD) $192.03
Business Environment and Concepts (BEC)          $172.51
Financial Accounting and Reporting (FAR)             $192.03
Regulation (REG)              $172.51
Registration Fees
4 examination sections  $175.00
3 examination sections  $155.00
2 examination sections  $135.00
1 examination section    $115.00
(Colegio de Contadores Públicos Autorizados de Puerto Rico)
Phone Number: 787-622-0900
Address: 239 Arterial Hostos, Suite 1401, Capital Center Bldg., San Juan, PR 00918-1400
Phone Number: 787-722-4816
Address: Old San Juan Station, San Juan, PR 00902-3271
P.O. Box 9023271