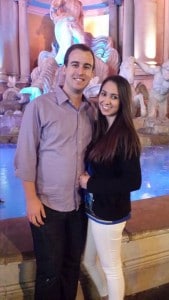 Joshua is a NINJA CPA blogger.
"There are only two tragedies in life: one is not getting what one wants, and the other is getting it." – Oscar WIlde
I've been thinking about this quote a lot as I sit awake at night studying REG while simultaneously sweating out BEC results.
While the idea of getting my CPA license is a lifelong dream, there comes an added level of pressure to maintain the standards and expertise inherent of a CPA.
Since I've started taking the exam, I've had 2 friends come to me for tax advice (I'm a consultant), and I have realized that this certification is a responsibility as well as an accomplishment.
REG has been a bear thus far. All of the different types of deductions and credits have my head spinning, and we're not even to the business law portion of the book.
I have pushed back my test date from February to April to give myself more time to fully engage in the NINJA method and hopefully get this test over with on the first attempt.
I am hoping for some good news coming my way for the upcoming score release, but that is outside my control at this point. What I can control is my preparation for the next exam and keeping to the schedule I set for myself.
It will be a long few days to the score release, but I will need to keep my focus away from the cursed NASBA countdown clock.
Hi-ya!