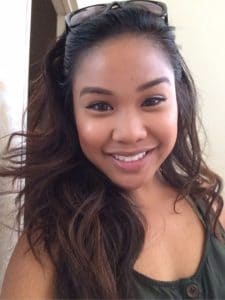 Vanessa is a NINJA CPA blogger.
Hello again my fellow NINJAs!
I just had my rematch with AUD. During the test, I sped through the MCQs and was able to finish the first three portions in an hour and a half because I felt very confident with my answers. That enabled me to spend the rest of my time working on the simulations.
I did feel like these questions were manageable; however, didn't feel too confident on the simulations that were given to me. I walked out of the testing facility feeling okay overall on the exam.
Unfortunately, with the CPA exam you can feel like you did well and receive a failing score a couple weeks later. I just hope that it was enough to pass this time around.
Next I will be going on to BEC. I was a few points shy of passing BEC earlier on this year. For the most part, my writing is right where it needs to be. I simply need to solidify my understanding in certain topics.
My test date is scheduled for December 10th. I'm hoping to take advantage of the holidays and get some studying done. I really wanna get at least one pass this year. Especially since the exams are set to change in a couple months. That should give me the motivation I need to continue on with this CPA journey.
It's been a tough year and it's not over yet. I don't plan on giving up without a fight. I need to do this now. I know my future me will thank me for it.