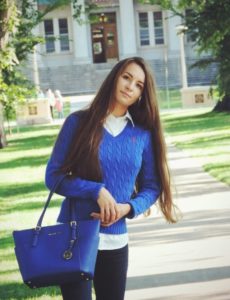 Aida is a NINJA CPA blogger.
Before I jump into my preparation process I want to share with you an issue I've faced recently.
I was trying to look for available seats for the next section I am planning to sit for – REG. I couldn't find available seats in any of the exam locations in the Denver area for the whole next year. I've checked multiple times.
Then I called Prometric and they said that the system would open to schedule BEC andREG sections after March 10th due to the changes for those sections.
So I decided to sit for the BEC exam first. I was told before that it is the easiest section, I realize now that everything is very individual, so I do not really think that it is easy section.
I've started studying SOX and COSO materials, and then I jumped to Financial Management, since I honestly think that it is the hardest topic in BEC.
There are a lot of calculations and different finance models to memorize (CAPM model, IRR and other capital project valuations). Again, if you are good in finance you should be fine with that.
I am currently studying for the Information Technology section. It might sound complicated, however I have found it easy and straightforward.
In addition, the material there is very interesting since it explains how technology is evolving, what are the current risks that the society faces with growing technological advances. I considered Information Technology as entertaining reading about modern situation in IT technology.
My exam date is coming up soon. I will keep you updated with my progress along the way.
Thank you!