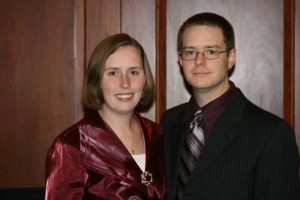 Jenny is a NINJA CPA blogger.
All I have to say is I HATE COLDS.
Okay, I hate any type of sickness but colds seems to be the worst. A cold just makes a normal, easy task 10 times harder.
Don't get me started on studying. Studying with a cold is not ideal. Every time I sat down to study I would feel like my head was in such a fog.
I tried to stay as focused as I could. I'm focusing on the NINJA BEC MCQs. The information is slowly seeping in. There are days I feel like I haven't made any progress.
For now, I will focus a day at time. I also have to keep telling myself, each time I sit to study, as I proceed, I am gaining the knowledge I need to pass the exam.
Spousal Insight
Through this adventure, there will always be up days and down days. And unfortunately, as a spouse, sometimes stress gets to everyone, including me.
When this stress is coupled with a sickness that gets passed around to all 4 kids, the studying wife, and myself, sometimes things become almost unbearable.
HOWEVER, all of these things are just speed bumps in the road to success. These are short in duration, and sometimes cause a hard hit.
The trek to pass the CPA exam is like traveling up a mountain on switch back (Slowly meandering back and forth and slowly up the mountain). So, when you hit a speed bump (like sickness) along that path, it can make the trek seem harder.
As a spouse, and encourager, it is our responsibility to try to flatten those speed bumps as much as possible. Sometimes you can't (like sickness), but some you can (like making sure the household runs smoothly).