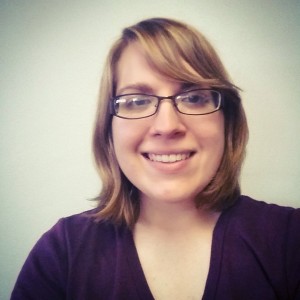 Melissa is a NINJA CPA blogger.
Hello again NINJAs.
Well, I scheduled my fourth round of AUD for the second week of November.
Unless a major change happens between now and then like a job offer (I've been interviewing for full time positions), this gives me 6 to 7 weeks to study.
I have already started re-writing the [A71 product="notes"]NINJA Notes and doing some multiple choice questions as a start to studying for AUD.
I think it's hard to study for a retake, especially multiple times. I feel like I know some topics well but I obviously don't know all the details since I can't pass.
Also, I'm still working on getting rid of those distractions. For example, it's easier to look at the Another71 forum instead of doing questions.
I've been thinking about college when my accounting professors would talk about the CPA exam. My last year was really focused on preparing us for the exam but I didn't take it that seriously.
I remember sitting with my advisor and he was trying to talk me into taking the exam after graduation because it would be silly to be an accountant without being a CPA.
I had myself convinced that I didn't want to be a CPA or attempt the exam but once I graduated and got into the real world, I started to see what the benefits of being a CPA could mean for the future of my career.
I'm realizing this exam is all about attitude. If I believe in myself and believe I can do it, I can pass right?
This past weekend, I did a color run. I wasn't looking forward to getting plastered with colored powder but it was really fun in the end. I talk to myself negatively when it comes to running because I don't think I'm a good runner.
But running takes practice and a can-do attitude, just like the CPA exam. I'm still trying to find my positive attitude towards both though!
For those of you taking an exam in October, I wish you good luck! Here's a quote I'd like to share: "Our greatest weakness lies in giving up. The most certain way to succeed is always to try just one more time." – Thomas Edison