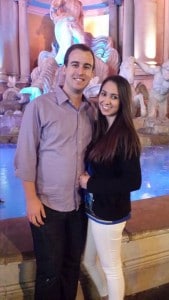 Joshua is a NINJA CPA blogger.
Here we go again.
The final week before BEC is upon me and I am feeling quite nervous. I have been trending well on my NINJA MCQs, but doubt is still there.
Unfortunately, trying to prepare for an exam while working through the annual close and audit of a client means that there is very little time for eating, sleeping, or curling up in the fetal position under your desk (or so my friends tell me).
I am hoping after two straight whiffs of Audit, that I can start this year off on the right foot and continue forward towards certification.
I have been changing up techniques a bit, I've been taking notes after each chapter in addition to re-reading, and hoping that this will help me retain the info a little better.
At this point, I am willing to put in whatever hours needed to get through this hellish exam and get back to nights of reading and binge watching Netflix.
My family and friends support group has been great for me throughout this slump I've been in, and I give them all the credit for helping me dust myself off and get back to it.
My fiancée has been extraordinarily patient with my studies and the fact that we haven't had a date night since October due to holidays and studying.
This last week is a gritty week for me. I am only breaking from studying to sleep and occasionally decompress as the formulas for elasticity and CPI start blending together.
Overall, I am hungrier to get this exam knocked out than I have been in a long time. I am going to keep at it and hope that this new method sets a good tone for the remaining 2 exams.
Hi-Ya!