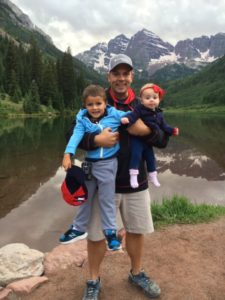 Joe is a NINJA CPA blogger.
After passing BEC in November I started studying for REG a few weeks later. I was able to read through most of the material before our year-end and then started listening to NINJA Audio.
Then the real test started: a year-end close for a publicly traded corporation.
I am not going to sit here and tell you I was able to study for 3+ hours every day during our year-end close.
In fact, there were some days that did not involve any studying at all. I did, however, take every opportunity that I had to do a few multiple choice questions.
In fact, I was able to do 300+ multiple choice questions (30 per day taking notes) in the two-week period during our year-end close. It may not sound like much, but I was able to tackle 300+ questions in a time period where most people would not look at CPA Exam material at all.
Another important study tool during year-end close was [A71 product="audio"]NINJA Audio. I was able to listen most nights on my way home from the office. I say most nights because the Regulation Audio should come with a warning: "Do not listen while driving after working a 12-hour day." This is not a knock on Jeff, in fact he is so aware of how incredibly boring that the material is that he reminds you to "wake up" every so often.
Regulation is a tough combination of a variety of very dry and boring subjects. The NINJA audio does a very good job of breaking topics up and making some of the segments short and easy to listen to.
Lastly, do not forget to build more time into your study schedule for your closes. Things always seem to go wrong around financial closes and you want to make sure you build some cushion into your study plan.
Hopefully, these tips will help any accountants out there dealing with a year-end/quarterly close at work. Do NOT just assume you will not be able to get any studying done.
Listen to the audio, do some multiple choice, take notes and your brain will be fully functional and ready to go when it's time to get back to full time studying.