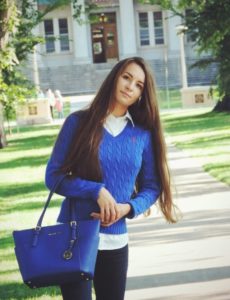 Aida is a NINJA CPA blogger.
First of all, I want to thank NINJA CPA Review. I had the BEC exam on March the 10th (Friday). I took a day off on Thursday to study all day with NINJA.
That helped me so much, especially for the simulation tasks. Great materials, very structured information and useful tips.
I do not know the results yet, but my first impression of BEC is that it was easier than I expected. I found helpful when people share their tips to success in CPA Exam. Below are my tips for taking BEC:
Consider taking test on Monday – that way you will have more time for the preparation and will go to the exam with fresh information in your head
Take as many sample tests as you can – if you are confident about certain topics – do not skip practicing multiple choice. This is because the more you practice the more time you will be able to save during exam
I left around 1 hour for the written communication task. It was enough; I even had time to briefly review my essays. For those that do not know – one of the three written communication tasks is a pretest – that means it does not go against your score
Try to not be distracted at the testing center – stay focused, try to remember the formulas while you are waiting for registration
I spent on average of 2 minutes per question, however, there were questions where I was not able to come with any answers given – that is why I left them came back at the end of the testlet.
Those are the little tips from me. When I will write my next blog – I will already know my score. So looking forward to that.
Thank you,
Aida