---
How to Pick a Top CPA Review Course
---
With CPA exam passing rates at 55% and below, smart candidates have always used a top CPA Review course in their study and success strategies to boost their odds of passing. We can all agree an individual's background and discipline in study skills trumps all, but the quality of the study material is also definitely a factor.
You know best your strengths and weaknesses for attacking the exam. So how does one select the right course – giving you the biggest bang for your buck?
---
Lifestyle
---
Live or online? What if you don't live near a class location, or travel is part of your job? Many of us have schedules that don't allow a structured lecture schedule – like Becker's program. Although live classes provide an opportunity for in-class feedback and discussion, online sources do offer support with e-mail, at a minimum, and some include forums, mentors, and live chat.
---
Study Habits
---
Online sources offer a variety of styles and platforms, with options to choose customizable courses. Some students prefer to focus on a particular section (FAR, BEC, AUD or REG) and opt to use courses offering a module-type approach. Some learn better with videos, mnemonics, multiple choice questions, notes, or flash cards, which a top CPA Review course will provide.
---
Cost of a Top CPA Review Course
---
What is your budget? Most review systems, if not all, offer discounts, and one even offers 0% financing. Some programs offer features only available in premium courses and discounts apply to bundled packages. Are the updates free? Or free, if certain conditions are met?
---
Expiration or other Special Restrictions
---
Double and triple check expiration dates and time limits. One top CPA review course system offers a money back guarantee, as long as the request for a refund is made within 24 months of purchase. Ideally, you don't want to leave any money on the table if you are not able to complete a course within a specified time. Nothing worse than not passing and having to pay – again and again.
Watch for any IP restrictions – this could be a potential problem when traveling. Is there a restriction on the number of times you can access an online lecture – or is it unlimited? And unlimited until when? Find out – before your purchase!
---
Other Considerations
---
One thing is true of every top CPA review course on the market – there are multiple reviews of the review courses. Much is written on their different options, delivery styles, price points, instructor quirks, and customer service philosophies. Trying to evaluate pass rates, statistics, comparisons, articles, success stories, and more statistics are enough to make your head spin. It is easy to get lost in the forest on this – remember, we are focusing on passing the exam.
The comparison table below offers an overview of features – check out them out to see if any are worth a closer look. Sample the free trials, notes, guides and other offerings – usually with no obligation – to help you get a better feel before your purchase.
But remember – the course that will work the best – will be the one that works with you! (And, you got to study hard. No way around this. This part is all you!)
---
Next Step: Buy a Top CPA Review course
---
What are the top CPA Review courses?
We ran a Survey Monkey survey (non-scientific) to find out what the top courses were in terms of usage. 1,958 people* responded to the following question:
Which CPA Review Course is/was your primary source of CPA study materials?
The top CPA Review courses (with over 15% response or greater) were as follows (alphabetical order):
Becker CPA Review
NINJA CPA Review
Roger CPA Review
Wiley CPAexcel
* We limited the survey to one device.
---
Disclosure: This site owns

NINJA CPA Review

and has affiliate/promotional partnerships with other CPA Review courses (we're cool like that) and may be compensated if you purchase through one of our links (at no cost to you).


➡️

NINJA Monthly

➡️

Elite

✅ Subscription
✅ Unlimited
✅ AICPA Course
✅ AICPA Course
✅ Videos
✅ Videos
✅ Test Bank
✅ Test Bank
✅ Notes
✅ Notes
✅ Audio
✅ Audio
✅ Tutoring
🚫 Tutoring
➡️

$67

➡️

Save $1,300
---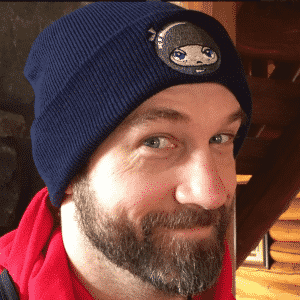 Jeff Elliott, CPA (KS)
PS – Have a question? Ask Me. 🙂
---
PS – If you are still not sure how to proceed, email jeff@another71.com. I'm here to help you successfully prepare and pass the CPA Exam.