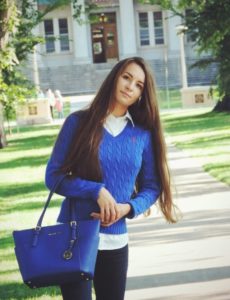 Aida is a NINJA CPA blogger.
Today I wanted to touch accounting software topic. This will be especially interesting for CPA candidates that are college graduates or still enrolled in school.
It is my understanding that BEC and AUD sections of the CPA Exam touch a little bit of IT topic, however it's more about the information security, IT department segregation of duties, etc. The exam does not test for the technical knowledge of various accounting software.
As an accountant in big public corporation, I wanted to touch main accounting tools that are used in everyday life.
For most accounting and finance professionals Microsoft Excel is one of the most used applications. Below are the main Excel features that I use every day, whether I create a Journal Entry or modify the report or:
Table – allows to design a table in a predefined style
Pivot Table – allows to summarize, analyze, explore worksheet data. This tool is very flexible and allows to adjust data depending on how one wants the data to be presented.
Vertical Lookup – helps to find data in a table by row
Each of these tools will help to automate many of the processes. There are a lot of tutorials in the internet about specifics of each tool, so I highly recommend to know those before you start an employment.
When I worked at KPMG I had a chance to get to know different accounting software (Microsoft Dynamics, Oracle, SAP). Each interface is different however they all have the same logic behind – recording transaction in automatic and manual way, attaching the primary documents so that supporting documentation may be obtained when needed and reporting functions.
Basically, once you get familiar with interface, it should super easy to work with a program, since they all carry the same goal.
One interesting thing to point out is that when I was at school no one told us how Journal Entries get created, uploaded and posted. It was interesting for me to learn that journal entries are created in Microsoft Excel templates, then they get uploaded into Oracle through special Add-In function and then they get posted using one of the Oracle responsibilities.
That's it for today please let me know if this topic was useful and if you have any questions.