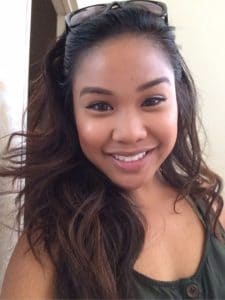 Introducing NINJA CPA Blogger Vanessa.
Hello! My name is Vanessa and I am a 25-year-old from sunny California. I graduated from college back in 2012 and decided 6 months after that I wanted to pursue something more challenging- the CPA exam.
Since then, it has been a series of failed attempts and episodes of confusion as to what I really wanted to do with my career.
Here I was somewhat committed to the idea of becoming a CPA and wondering why I was studying and getting terrible scores.
I really wanted to be a CPA, but I didn't really want to put in the work to get there. You know how that story goes. If you aren't fully committed, you won't achieve your goal.
Flash forward to 2016, the 2017 changes really slapped me back into reality and made me want to get the exam done by the end of this year. It's a tough feat, but it can be done.
Unfortunately, I still have zero exams under my belt but am hoping to change that soon. Recently, I received a 68 on my BEC exam. I know there are things I can do to help me get a passing score and will be implementing it into my study routine.
I'm hoping that committing to this blog will help keep me accountable as well.
Until then, let's continue to study hard my fellow NINJAs!
HIYYYAA!!