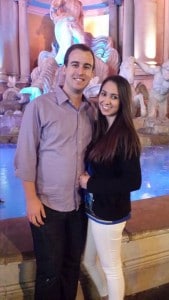 Joshua is a [A71 product="combo"]NINJA CPA blogger.[/A71]
Re-taking a test is the ultimate measuring stick of discipline. You have to learn how to tell that voice that says, "Oh, I read this before, I remember it" to shut the heck up.
I have to remember that if I truly knew this stuff, I would be studying for REG and not getting prepped for a retake of Audit.
The last 2 weeks have pushed my motivation to the very limits in sticking with this test. I've never wanted to stop reading a book so bad.
The CPA has gone from something I want to get done, to something I need to get done. The journey to certification is intense and grinds you down to your core the longer it goes on.
The goal is to get Audit and BEC done before the end of the year, but between the crunched timeline and the uptick for my department at work, it's going to be a gut check 4th quarter.
The key motivator for me is just taking 20 minutes to sit on my couch and to unwind. Those previous few minutes of bliss remind me that if I get through this exam, I will never have to spend my nights off this couch again if I so choose. That alone gets me to pick up the book and keep studying.
I have 3 weeks to get ready for Audit, which will be NINJA MCQs until I have seen every question. I want to go in to this retake with the notion that I will obliterate this exam and banish the AUD exam book to the darkest corner of my bookshelf.
I will need to keep everything in focus to make sure that work and home life do not suffer, but it helps that everyone knows what's on my plate. As the great Rocky once said,
"It ain't about how hard you hit, it's about how hard you can get hit and keep moving forward, how much you can take and keep moving forward. That's how winning is done."
My 67 was not a failure. I am not re-taking this test because I am a failure. Giving up is the only failure.
I will not fail.