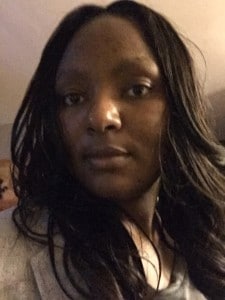 Hello fellow Ninjas!
My name is Bev and I will be studying for audit for what will be the fourth time.
I first decided to take the CPA exam in 2009 as a bet from friend. He said that I could not pass so I was on a mission to prove a point. I didn't really study and did not expect to pass after I took REG. Since then I have taken year- long breaks due to life and the desire to have a social life.
As many of you know, in order to be successful at passing, a social life while having a full time job and a fiancé is not at the top of the list.
My score has consistently gone up from 47 – 68 – 73. I have always thought I was an auditory learner but have realized that I am far from it. When I scored the 73 I sat down and read my textbook from cover to cover and worked the questions. I am not going to lie but I studied harder.
I took my time in making sure I understood the concepts. This was the first time that I could truly say I was "studying" for the exam. And then I was 2 points shy. I was mad and once again have taken 2 months off from studying. With a wedding looming 2 months away, I am also freaking out about wasting a testing window.
For my next retake, I honestly could not stomach rereading the CPA Review books I had. Luckily, Jeff has finished the NINJA Book and I purchased AUD.
I am now armed with the NINJA Book, MCQ, and BLITZ. I am full-on NINJA (HIYA!). I know that having all these products is not going to be the secret sauce to me passing but I am going to have to put in the same amount of passion into studying as I did when I got my 73.
Here we go again. As if things aren't too stressful already with the exam and planning a wedding. I thought it was a great idea to adopt a dog from the Humane Society so our basset hound could have a companion.
Needless to say the new pup has zero house training and I sleep with eye open because as soon as I hear her moving around in the middle of the night I hop out of bed and usher her outside to "go potty."
Good Luck to everyone studying!