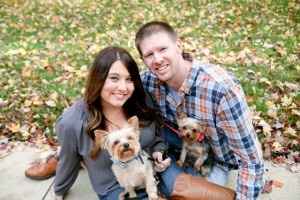 Ashley is a CPA Exam review blogger
I'm sure you've all been on the edge of your seat waiting to hear about my next move. Well, so am I! After some serious, careful, well-thought consideration, I declined the job offer mentioned here.
It was hard. The opportunity was with a non-profit organization that I love, but unfortunately, it wasn't the next step my heart and sights have been set on.
With that coming to an end, I had a refreshed and renewed sense of what I am searching for in order to move into a new role. This has helped me hone in my focus on very specific opportunities. I am still pursuing, but this isn't my main focus. I'm focusing on how and when I'm going to PASS these CPA exams!
For the coming weeks my plans are non-stop NINJA CPA materials: NINJA MCQs, SIMS, rewriting the NINJA notes, NINJA Blitz, and NINJA Audio to fill in any gaps. I want to breathe FAR and pass on my first attempt, so I'm seriously considering revising my timeline just a little bit more.
I don't need to win any awards (though I certainly wouldn't turn one down!), but I'm not going for the 300 Club either. I want to walk in and out knowing I will pass.
I know I can, but I also know that this requires time to study without distraction. Interviewing for a new opportunity is a major distraction, especially when you are still trying to be successful at your current position.
Stay focused. Be determined. Live in anticipation of all the good things that lie ahead. This process is such a small part of our bigger journey. And we are all destined to do great things!
HiYA!