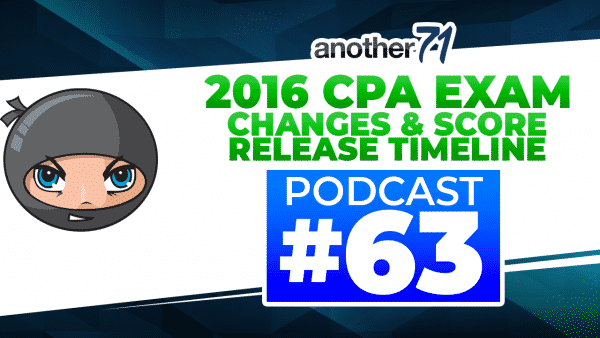 Podcast: Play in new window | Download
Subscribe: Apple Podcasts | RSS
Like the Podcast? Please Subscribe and Review!
[Listen on iTunes]
[Listen on Stitcher]
[Listen on Tunein]
Want to be on the Podcast?
Ask Jeff
Facebook Live
Intro: CPA Exam Pass Rates and CPA Exam Score Release Timeline
1. Purchase Q3 NINJA Materials now or wait?
2. Credit expiring 2/24 – when to take exam?
3. Passing before joining a Big 4 Accounting firm?
4. NINJA MCQ vs NINJA Notes as a study supplement?
5. Getting Texas (Arizona? Michigan) CPA License while working in Industry?
6. Took paper and pencil exam – is NINJA right for me?
7. How long should the N-I-N in NINJA take?
8. Is it ok to use 2011 CPA Review material?
9. Trending score: 72 Actual score: 50s … why?
10. Out of school for 10 years – which review course to use?