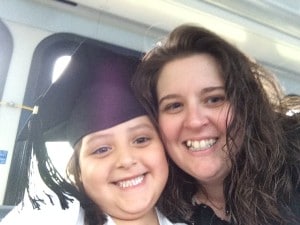 Christina is a NINJA CPA blogger.
It's hard to believe that we are already at the end of 2015. I started off 2015 with the goal to finish my exams this year.
Obviously, I didn't accomplish that. I realize that I've got a problem with saying no.
I allowed everything and everyone to pull me away from my studies, which I completely regret now.
I refuse to let that happen anymore. I've written my study plan in my planner and intend to stick to it. So far so good, I just need to start logging in to work on NINJA MCQ's.
Lucky for me, my boss is ok with me studying at work as long as I get everything done. It may be the end of the year, but I'm completely caught up and done with everything; so studying here I come, until busy time hits.
The holidays are a busy time for family, but since all of our extended family live across the country, it's not so crazy for us. That means I get to spend my time with my kiddos and still get my study time in.
That's my plan for the rest of this year and the beginning of 2016. I plan on starting strong and continuing that way until I am done with this exam. I'm not postponing anymore!