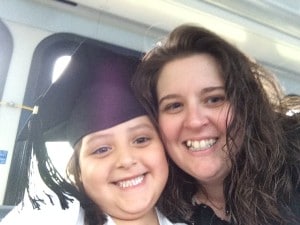 Christina is a NINJA CPA blogger.
I am only 1 month away from taking my REG exam. Needless to say, I'm nervous. I'm studying more than I ever have in my life.
I've been staying up late studying, but then my alarm clock becomes my enemy and I turn it off, so I've been waking up late.
I need to find the right balance of studying/sleep, otherwise I'll be running late for everything and I can't stand being late.
Before this week, I'd study on my lunch break and for an hour or so after the kids were in bed and then more on the weekends, but this week I've been staying up past midnight to study. I've had the energy so I figured it wouldn't hurt anything. I feel like I'm learning and retaining a lot as well.
By the way, thank you to Jeff for the free NINJA BLITZ weekend; I followed up yard work with BLITZ on taxation. It was the perfect way to end my Sunday, even if my kids disagree.
I'm feeling more confident as I get closer to the exam and am planning to really go through NINJA MCQ after this past weekend of studying. I'm hoping I can just keep up the momentum through the next month to take my exam and then I can take a couple of days off and start studying for the next.
The days are flying by. It's time to focus and get through studying so we can all pass these exams!