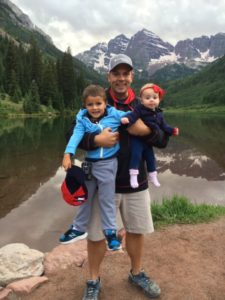 Joe is a NINJA CPA blogger.
I sat for AUD this morning. I wish I could tell you that it went great, but I usually leave with the same feeling of not knowing how I did each time I leave one of these exams.
I thought I failed BEC (scored 80).
I thought I did not do so well on REG (scored 85).
So I'll just say that it was very hard and I hope I passed.
This was my first exam under the new format and I did notice substantial difference in my methods of taking the exam. I have been practicing taking 35 NINJA MCQ in one sitting for about a month now. I did this in order to train my brain to prepare for the exam and it seemed to work out very well.
By practicing 35 questions at a time I was able to efficiently and effective get through both MCQ sections today in a
relatively short period of time. In order to practice these techniques select the 30 question option in the MCQ and then the 5 question option right away.
You will be amazed at how quickly your brain becomes adapted to doing 35 questions in one sitting.
This gave me more time to spend on each simulation, something I highly recommend that you all do. Since simulations can be so different and often very tricky, my goal was to take as much time to really dig in and understand each scenario.
I actually wasted about 10 minutes researching information that was already provided, but was able to complete the exam with about 10 minutes to spare due to my preparations.
You have the ability to look at each tab in the simulation, so I highly recommend targeting the easy answers first, any codification research and then tackling the harder sections of each simulation. This will ensure that if you do run out of time, you will get the much needed points for your total score.
Practice, practice, practice.
The new format is heavily focused on those simulations. Make sure you master your timing of multiple choice questions to give you that much needed edge.