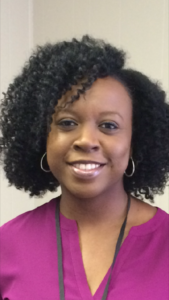 Kimberly is a NINJA CPA blogger.
I'm not happy with my progress. After failing AUD in February, I am burned out. It's very scary to think my dream could be slipping away.
After all of the time and resources I have invested studying for the CPA exam, I truly don't want my efforts to go to waste. I need to be rejuvenated and reminded of why I started studying in the first place.
Some people are able to dig deep and motivate themselves. I am far past finding any motivation within. I have been sitting for exams, on and off, for 8 years.
It's time to get creative about progressing through this process. I have some ideas I believe may help me with moving forward with my study plan and spice things up a bit.
After giving it serious thought, I realize I will be more inspired with different surroundings. Being around people who are either on the same path as me or who have already arrived is going to help.
I also will explore being in an environment where I can learn from seasoned CPAs and get insight into their day-to-day duties. So much knowledge can be gained by learning from their successes and, more importantly, their failures.
Contract accounting positions are something else I will look into. I'd like to be exposed to different types of accounting. So far, my experience has been limited to audit. At this point I don't know whether or not I want to stick with audit because, honestly, am bored out of my mind.
At this point, I need to know if there are other areas in accounting that would better suit me. This will also bring back my desire to continue studying.
My challenge is to find ways to recharge the vigor I once had. I know it can be done. I am on a mission to figure it how.
If there are other NINJAs that have any "out-of-the-box" suggestions to offset the burnout that I am experiencing, I welcome your feedback!