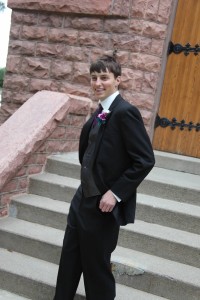 Rollie is a NINJA CPA blogger.
Amidst the hustle and bustle of the holiday season, the silence of the CPA testing window and the short days, a CPA candidate moderately studies to obtain his CPA.
My dreams are laden with Old St Nick bringing me Christmas joy of passed CPA exams.
These dreams consist of Old St Nick coming down my chimney and placing PASSED score notifications under the Christmas tree (probably won't happen as I don't have a chimney).
As Kenny G's jazz album plays, the CPA candidate stares out into the snow-packed land while pounding away on NINJA MCQ's.
The hard hot apple cider is no longer hard, as FAR is hard enough to grasp without fogging the brain. The adaptive phase is in sight and concepts are starting to stick through the nite!
With another set of 30 MCQ's, the trending score goes higher and higher (maybe 40 percent)! But then my favorite question come prancing along.
It is a governmental accounting question and my heart starts to patter (more like an angry frustration, but I am trying to stay with the theme).
I hem and I haw and I still get it wrong… Another governmental question that was not so nice. In anger and rage, I storm off to put on more lights, but instead it may be time to call it a night.
I finish my wine and dream of never taking this exam again (it was probably about bats in the house, again sticking to the theme).
I hear a loud thump and jump from my bed hoping my Christmas wish is coming true, but to my disappointment it is just the cat jumping around. This just means I have a few more rounds of MCQ's to do through the rest of the season as the middle of January is coming around.
I stare out the living room window to watch the sunrise and I say to myself, "I really don't want to put in another set before work".
But excuses like these will not make me pass and I am back to pounding concepts to make them last!