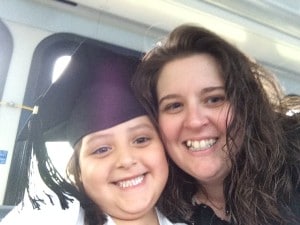 My name is Christie, and I'm on this crazy journey to pass the CPA exam.
I have taken FAR and AUD and did not pass either one, although I came much closer with AUD than I did FAR. As much as I wanted to go for it, I had to pause my CPA journey because my husband and daughter were both having surgery and I had to focus on them, not to mention at the same time I got a promotion at work.
Now that I can focus again, I'm ready to jump in and get going. Since it's been awhile, I am starting fresh with BEC.
My husband is finishing up school in May, my 6 year old is in school and I have a very wild 2 year old son, so finding time to study may prove to be challenging, but I found a few things that can help my studying. I never studied in high school or college, I hate studying and I'm not that great at it. One thing I found I must do is write out a schedule and make sure everyone knows when I need study time.
One tool I found helpful was the NINJA Flashcards. I was able to sit down for 5 minutes during my son's nap and pull out my phone or tablet and go through a few, or at the dr's office, etc. I also used NINJA MCQ, and I liked them and the setup much better than other courses.
I'm sure as I dive back into studying, I'll find more that works and some that don't as well! It's important that we all support each other because the only people who know what we're going through are those that have taken the exam and are doing the same thing. Good luck to us all!