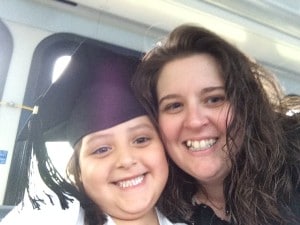 Christina is a NINJA CPA blogger.
So I'll start off with the bad news, I didn't pass my exam. Now the good news, 2016 is going to be my year!
I'm going to get through the tough stuff my family is going through and I'm going to begin fresh in January.
I had originally planned on taking a test at the end of November, but there was no way I would have been able to concentrate with needing to be there for my family right now.
I've taken a mental break since I took my exam last month; life still is crazy at home, but there is light at the end of the tunnel.
With the holidays coming, yes, it will be full of family activities, but we don't have extended family out here so it'll be nice and quiet. We have lots planned to keep the kiddos busy and tired, so my husband has carved out time each night for me to get studying in.
It's going to be busy until January, but I'm going to finish this exam next year, so I will be going strong. I'm looking forward to both the holidays and studying, I have big plans next year and they start now.