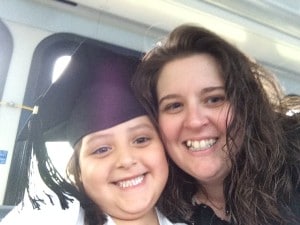 Christina is a NINJA CPA blogger.
I never thought I'd say I'd rather be studying for the CPA exam, but I said it. I am a Girl Scout troop leader and as I'm sure you're aware; it's cookie season.
I was at our cookie booth this weekend talking with one of the parents and trying not to yell at one of the girls who was not listening, and out of my mouth came "I wish I were studying for the CPA exam right now."
There comes a time when you've been trying to settle down to take the exam and life keeps throwing everything at you; you get tired and stressed out and the exam would provide peace.
I've had this exam hanging over my head for a while now; and I'm finally able to put it first. My exam date is set; I'm about halfway through the material and am working MCQ's until I can't stand it anymore.
I actually enjoy getting to study because it means I get to escape for a little while; it's my hobby for the moment and I am ok with that. I work MCQs during my downtime at work and on my lunch break and at home, I read my book. My plan is to work all MCQ's, answer them all correctly and then reset my stats and go through every question one more time.
I've got 40 days left from today until my exam and the NINJA MCQ site is going to be my best friend. I refuse to give up and fail. If I want to move on with the goals for my family, I have to pass this exam. MCQs are going to be my way to pass.
I've got a notebook full of notes on why questions are correct or incorrect and there are notes all over the margins of my book to make more sense of things.
There is no giving up and there is no turning back; this exam is going down!!