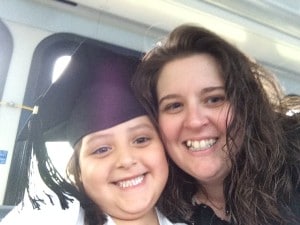 Christie is a NINJA CPA Blogger.
Study, study, study. That's what I keep telling myself.
I set my exam date for BEC the other day, April 20th. I think, no I KNOW, I can do it!
In order to keep my kids and husband happy, I've come up with a study plan that should get me roughly 130 hours of study time, but still allows for me to spend some time with them. After all, they are one of the reasons I'm so determined to pass.
I get up early in the morning and run on the treadmill. I read so I don't get too bored (I'd much rather be outside). I'll either read my BEC Book, or go through my NINJA flashcards. Once it's warm and I can go outside, I'll listen to audio. That's at least half an hour of study time, maybe an hour.
I could study on my lunch break each day, and then at least 2 to 3 hours a night once the kids are in bed and my husband is doing his own homework. Saturdays and Sundays, I'll take five-hour chunks and study. With this plan, I know I'll be able to pass.
With the two tests in 2014 that I took and failed, I never had a set study plan and I know that's why I failed. I wasn't focused. This time around, I'm completely focused and determined to pass the CPA exam. It all comes down to having a plan.
Not having a study plan was leading me to failure. I need to know what I have to do and how many hours I need to sit down and do it so I can focus.
This time, I've got a plan, and I'm determined to make it work!