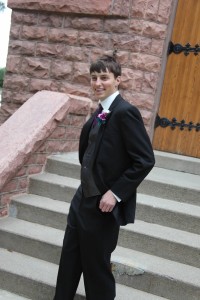 Rollie is a NINJA CPA blogger.
NINJAs.
This is a friendly PSA to anybody who is pushing their exams back within the Prometric scheduling system.
This will also benefit those who took a hiatus from studying but scheduled their exams 3 months in the future with the still valid NTS.
Repeat after me: Remember when you scheduled the exam so you don't get stuck with a reminder email a day before your exam, forcing you to realize that you are out 200ish bucks because you have barely studied.
I said "screw it" and worked on moving stuff out of my apartment. First, I am not going to pay the $95.00 rescheduling fee knowing that the state of South Dakota will reimburse me around 100 bucks for a no show……
Now that I have shown my awesome and humiliating mistake, I can delve deeper into how slow my progress is progressing with FAR.
Unfortunately, due to this minor mishap, I will not be able to take FAR until the 1st quarter of 2016. This is good because I have been super busy with moving and trying to get the house ready for winter. Keep in mind: Winter is Coming!
As I get more and more comfortable with my new job, my boss is encouraging me to take time out of the work day to pound some NINJA MCQs and has even made a point for me to start blocking it off on my work calendar each day!
Right now, FAR is slow going for me so I usually get about 30 questions done during the day, as I spend time researching answers and learning the material.
Since you enjoy my ramblings (flatter myself much….), here is the game plan to knock this piece of trash exam out of the park in 2016:
Pass FAR Jan 2016
Pass REG Feb 2016 – then do my own taxes while it is relevant.
Pray that I passed FAR in Q1 2016
Focus my energy on more efficient studying.
Until next time: Winter is coming.