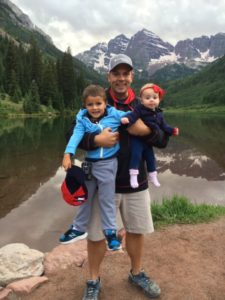 Joe is a NINJA CPA blogger.
I am into the last few days before I sit for REG. I am fairly confident as I have been trending in the lower 90% range in NINJA MCQ for the past week or so.
Here are a few tips as you prepare to wind down your studying a week or so before the exam.
Up until the final day you should be pounding away at multiple choice questions. I have been averaging about 100 a day. Do not forget to do your simulations as well.
While I do not spend a large amount of time on these simulations, I make sure to go thru each one at least once to ensure I am comfortable with the format and material covered.
I will often write down any simulation numbers that have given me trouble so that I can review later.
I spend at least a few days in the local library in the two weeks leading up to the exam. Last weekend, I did a 5-hour study session and I hope to get another one in this weekend. This gives me the opportunity to read my notes and cram without any distractions. Leave the phone at home.
I spend the last two days memorizing any notes that I will write down as soon as I enter the test. I try to develop a few sayings or stories to help me remember all of my mnemonics during the exam.
You may know all of your mnemonics, but can you remember them all in your head? Nothing is worse than forgetting all of the mnemonics that you have used over the past few months. Have a plan to make sure you can jot these down as soon as the exam starts.
Wish me luck. Hopefully this hard work has paid off.
Good Luck NINJAs!