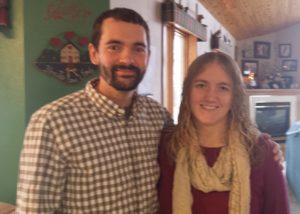 Stacey is a NINJA CPA blogger.
I have had a very difficult time balancing monthly family events with my studying while studying for the CPA Exam. It's been a challenge.
I'm happy to say I finally had a successful trip away from home while still getting in my study sessions!
I have been doing really well at home with my regular schedule of night and weekend study sessions, so I did not want to take a set back from a weekend away to visit family.
I was very thankful my husband was willing and able to drive the twelve hours round trip so I could have [A71 product="audio"]NINJA Audio streaming through my headphones while I was re-writing my notes. When my hands or ears got sore I was able to re-read my notes and go through flashcards.
Every time I got in the car with family to drive somewhere over the weekend, I had my notecards in my coat pocket to go through. I even had time to sneak away and get on a treadmill while reading my notes some more.
It is not easy to stay focused and make the decision to pull out the flashcards as time allows, but I am so thankful that my husband is supporting me and encouraging me constantly to squeeze in a few more minutes or hours of studying as often as possible.