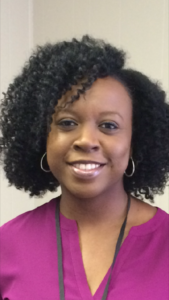 Kimberly is a NINJA CPA blogger.
I sat for AUD last October and got a score that I dare not mention. Admittedly, I really struggled on the simulations and I know it was a direct result of not having a strong understanding of some key concepts.
Needless to say, I was shocked and devastated because I am an auditor by profession. Bombing AUD was inexcusable and embarrassing. At that point, I knew that I needed to approach this exam from a different perspective.
I began studying for my AUD retake a few weeks ago and I've been doing so using the NINJA method.
This is my very first time studying this way. It is so different from the way I usually do things.
Normally, when studying for any section of the exam, I read a chapter or watch the lectures for that chapter. Then, I immediately do the multiple choice questions associated with the chapter to reinforce what I just read or saw.
After that, I move on to the next chapter and do the same thing until I completed the study material. By that time, several weeks had passed and I had forgotten what I studied in the beginning.
It was unbelievable frustrating at times. Yet, I had studied this way for so long that I thought it came with the territory. I glad to know that NINJA offers an alternative to this madness.
I must admit that I am really intrigued by the NINJA study method because it is a completely new approach for me. For the last several weeks, I have been reading the chapters and taking intense notes. I'm going to abide by this method exactly as it was intended.
I have already noticed how my note taking has forced me to really pay attention to key concepts that I skimmed over previously. It sucks sometimes and my hands get tired, but I believe it will be worth it.