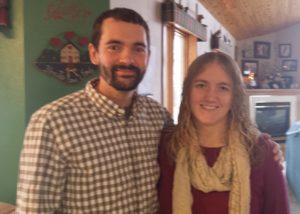 Stacey is a NINJA CPA blogger.
I know I have read other blogs about this topic, but it continues to amaze me how much pressure comes from a simple question by a friend or family member about a status update.
Even if it is just a simple 'how is studying going?' or 'when is your next test?' Although I want to have that accountability, it is hard to not want to be confident in my answers and say all is well, even when that changes daily.
I need to continuously remind myself of my reasons and goals of taking the CPA Exam. At the moment, I enjoy my job and do not plan to change that in the near future.
I also know that getting my CPA is not a guarantee in a promotion or pay raise so I am not expecting immediate payoff or gratification from my employer for going through this.
So why go through this? We all have different reasons, different timelines, but it all comes to improving our future and becoming a more educated and successful person in years to come.
Even our definitions of success may be different. My goal is to become a CPA and gain experience in the work force in order to eventually have my own firm, work for myself, or for my own real estate business.
I do not plan on doing this right after passing the CPA exams but I want to pass the CPA exams before having children, preferably before the 2017 changes go into effect.
So my why keeps pushing me through the tough moments, the happy moments, and the moments before the next test.