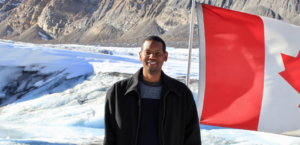 Derrick is a NINJA CPA blogger.
When is enough, enough? It has been an extremely long road to CPA certification.
In undergrad, accounting was just a class I had to take. It wasn't until I gained experience and started moving up the corporate ladder that I began to see the value in having a CPA.
Due to my disdain for accounting in college, I needed to complete about 24 hours of accounting in order to become eligible to sit in my state. After a year and a half of full-time work and attending night classes, I was finally ready to defeat the beast. These four exams would be a mere formality, right? WRONG!
That was 2011. It has been a series of starts and stops since then. Work, life changes, travel, family commitments, and sheer laziness have all played a part in delaying my journey.
In November 2016 I decided to give the CPA one last push.  So far, I'm 1 for 1 in this journey, having passed BEC in Q1 with a score of 79. 
Over the years, I have spent countless dollars on review courses, exam fees, and wasted time.  I've come to realize that my main opponent in this fight is not with the content of the review courses, but with myself. 
Juggling family and work while carving out study time and staying motivated has been the real reason for my failure. After a few days, this becomes monotonous. 
Somewhere along the way, I stumbled upon the Another 71 community. I was immediately able to relate to the other bloggers' experiences. I'm hopeful that through my writing, I can help you along your journey while keeping myself accountable.
So when is enough, enough? For me, that answer is when I conquer this monster! Next up, REG.